Leading advisors weigh in on impact of digital tools on the way they connect with and engage clients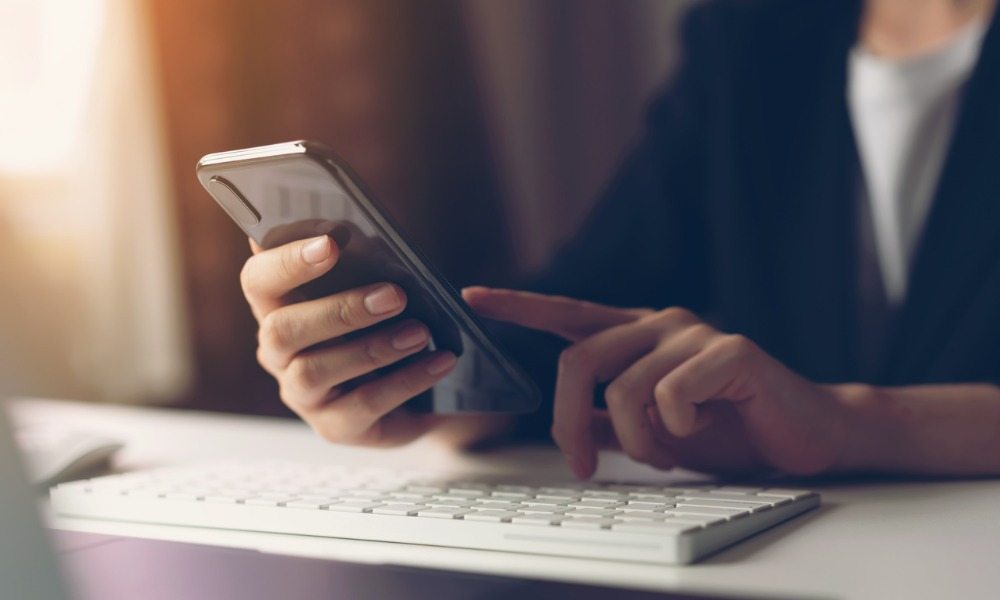 During the pandemic, advisors and wealth firms have had to drastically shorten their timelines for technology adoption. That includes the use of digital communication methods, which has allowed advisors to elevate the service they offer to clients.
"Over the last year, I have embraced technology on many levels. From planning software, to meeting services, I have taken on technology in a whole new way in order to enhance the services I provide," says Kristina De Souza, Registered Financial Advisor at KPW Financial, Carte Wealth Management. De Souza is one of 35 individuals recognized among Wealth Professional's 5-Star Advisors in Ontario and Eastern Canada for 2022.
"Being able to pivot and adapt my lines of communication has been key to continuing to meet my clients' ongoing needs," she says.
According to De Souza, the pandemic was a driving force behind her increased comfort with innovative forms of communication. Armed with that new capability, she says she's been inspired to help instil and maintain a certain level of comfort among her clients through regular contact, which clients have unanimously appreciated.
"With many more, efficient ways to communicate, it's increasingly important to maintain a 'human touch' and ensure I am speaking to clients face to face," she says.
It's not just advisors that are feeling the benefits of more communication options. According to Brian Himmelman, CFP and President at Himmelman and Associates, Manulife Securities, new video communication tools are allowing clients to economize their time with advisors, making them more inclined to book a plan review to stay on top of things.
"They might only have to book off a 30-minute window, or maybe an hour to do that digitally," he says. "If they have to travel to my office and park and then go home, they could be allocating two or three hours of their day assuming they're going through rush-hour traffic."
For De Souza, having more tools makes her more able to build trust and deep connections with clients through timely and regular contact, while doing the best she can to ensure she's accessible to clients. Knowing that she's never more than a phone call away provides a great source of comfort for them, she says.
"Our interactions need not always be transactional, as the relationships I build with them are founded on integrity," she adds. "By having deeper conversations about their unique situations, wants, needs, and goals, I gain a broader scope of factors to contribute to their financial plans."
Himmellman is taking a similar approach. As clients become more comfortable with calling or texting their advisors, he says the quantity of contacts advisors and clients are able to make has increased. He's shared his cellphone number with a select group of clients, whom he invites to reach out should they have anything that's bothering them.
"I told them, 'if there's something that's on your mind, and it's six o'clock or seven o'clock PM, don't be afraid to pop me a quick message and maybe I can answer a question,'" he says. "That's created more of a direct channel, and I think the more people feel connected, the happier they are."
It's only natural that clients would need more reassurance and an expert helping hand. Global supply-chain challenges and the Russia-Ukraine war are putting more pressure on central banks to raise interest rates. They're also weighing on investors' portfolios, and past a certain tipping point, all that anxiety is liable to create a groundswell of investor reactions that could send markets spiralling even further.
"I believe that ongoing and persistent volatility will create the greatest challenges to portfolio performance, and investor psychology will play a large part in how the markets react over the near to medium term," De Souza says. "I believe now, more than ever, working with a trusted, knowledgeable advisor to create a well-diversified portfolio and help clients stay the course in working towards their financial goals is key."