Fast-growing independent firm's Apple-like tech ecosystem allows scale while enabling a deeper connection with clients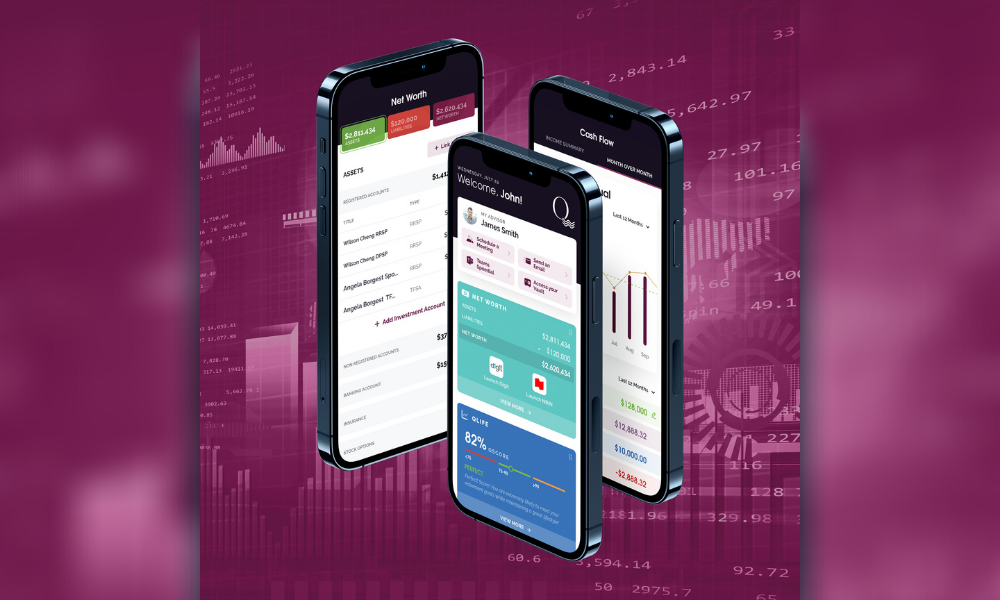 As fintech continues to automate away the traditional role of the investment brokerage, the best advisors in the business know adding sustainable value is about the human connection in their relationship with clients. The challenge is: this deeper and more holistic work is harder to scale than the transactional and asset allocation-based work involved with investing. Q Wealth – a Partnership for portfolio managers and independent advisors – has solved this problem.
Q Wealth is the event partner for the WP WealthTech Summit, a full-day virtual event that takes place on May 18. Jared Rabinowitz, one of Q Wealth's Executives and Founding Partners, and Clive Cholerton, Executive Partner, will both speak at the summit, addressing what the future of advice looks like as they walk advisors through their approach to technology.
For more details on the event and full agenda, click here, while this link will take you to the registration page. The event is free to register until April 6.
Beginning with their leading client experience platform, Q Wealth delivers all the elements required for independent-minded advisors to create their own incorporated wealth management companies. The firm wants advisors to understand what that will mean for the future of advice, and what they can expect when they make the leap from their IIROC or MFDA dealer to working with Q Wealth in the PM space.
For starters, Rabinowitz told WP, Q Wealth's core isn't like a typical "tech stack", which often involves legacy systems with newer elements haphazardly bolted on. Instead, he describes an Apple-like ecosystem in which everything talks to each other. "We've built a family of apps on top of our modern data foundations – called Q Suite - where all client data flows automatically to each app. The platform can do everything our advisor partners need in one place, connecting the holy trinity of custodial data, CRM, and financial planning. This will change the lives of our advisors and their staff – and it's just the beginning."
Rabinowitz said: "The biggest differentiator is that Q Suite connects systems of record with the systems of engagement – which guide advisors and clients to create what we call journey-based plans.
"This deeper work is made efficient because Q-Suite is constantly building the plan in the background, as the advisor uses gamified tools to explore with clients what really has value and meaning to them – what the client wants their money to do for them."
Advisors can generate and assign tasks, set reminders, and follow-up meetings - all from within the planning process. Rather than depending on integrations with third-party planning software, often not properly designed for Canadians, Q Wealth built its own advanced financial planning and cash flow engines, and a financial simulation tool called Q Score.
"One of the biggest flaws in traditional financial planning is 2-dimensional software that forces advisors to use fixed rates for inflation (say 2%), and market returns (6 or 7%), for example. Of course, neither of those things happen in any given year, and sequence of returns can really screw up financial planning calculations. That's why we use a Monte Carlo engine that does 1,000 simulations every time we change a variable. It's all probability based. From there, we provide the tools to instantly model all the scenarios and what-ifs a client can imagine."
Another major challenge for planners and clients is to get a handle on what a client's life actually costs them. "Without an accurate and ongoing understanding of spend, any cash flow scenario is going to go wildly off course."
Q Wealth solves this by feeding the planning apps with live account aggregation data leveraging the latest FDX and OFX open banking standards for maximum security. "It's impossible to overstate how much time this saves advisors, and clients, but also what this means for the ongoing value advisors can add. With plans that are constantly updating themselves based on how the client lives and spends, and accounting for fluctuating investment values, it's like going from a hand-written map on paper to Google maps with GPS and real-time traffic data."
Most wealth management client portals simply look at investments – holdings, transactions, and performance. Q Wealth's next-gen client portal positions the client's Q Score as the centrepiece. "We want clients to focus on – 'Am I living the life I want to live, and what is my advisor currently doing on my behalf to ensure this continues' – rather than how their portfolio performed vs the TSX year-to-date. That probably doesn't matter much to their long-term Q Score."
Within the Q-Connect portal, clients can interact with their plan – to add simulations when they wake up in the middle of the night and wonder "what if". The system makes the updates and notifies the advisor who can then engage with the client and help bring them back to a place of clarity and comfort. "The account aggregation also means when a client logs into their portal, they are looking at their net-worth and spending patterns, updated daily. They see the whole picture – including held-away assets." Rabinowitz added.
Q-Connect also features digital estate planning tools, most crucially a secure client vault with the ability to invite outside professionals like a lawyer, accountant or executor to collaborate within client-specified areas. Advisors can also collaborate behind the scenes with the client's team of specialists, and decide which documents and notes to expose to the client, and when.
"The future of advice is going to come down to being the client's personal CFO and life coach all rolled into one. Whether they are conscious of it or not, our clients are constantly asking themselves – can I see evidence that I'm getting value for the fee I'm paying? With Q-Suite our partners can clearly demonstrate that value today in 2021. If we can do this, just imagine what we'll do together in the future."
For more details on the event and full agenda, click here, while this link will take you to the registration page. The event is free to register until April 6.