RIA Conference to showcase host of views around ESG issues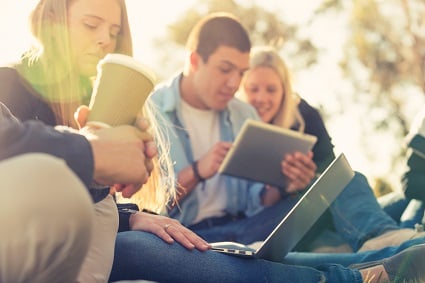 Millennials and teenagers are aligning investments with personal principles quicker than older generations.
This attitude towards ESG issues will be one of the topics up for discussion in the RIA Conference Toronto on June 4-5 at the Hyatt Regency.
Advisors, consultants, asset managers, fund companies and service providers are just some of the attendees who will listen to speeches and discussion panels from a host of industry experts, including the likes of Dr Bronwyn King, founder and CEO of Tobacco Free Portfolios, and Jamie Jenkins, head of the responsible global equities team at BMO Asset Management.
The opening plenary is entitled Talking About Tomorrow: Conversations with Today's Youth Leaders and features young voices such as water advocate Autumn Peltier and student Levi Hildebrand, an environmentalist.
The debate will be moderated by Chris Nickerson, senior vice president, sales and distribution at NEI Investments, who believes RI is happening top down from the institutions as well as from the bottom up, where strong opinions have been formed among retail investors.
He said: "Responsible investing has grown to more than a trillion dollars globally, a 68% increase over two years and 31% of the entire Canadian investment industry is invested in a responsible way, so it's gaining momentum.
"Top down is from institutional investors and institutions themselves – the likes of the CPP Investment Board, OMERS, Ontario Teachers – but the movement is really the retail investor. There is this groundswell that is growing and it's not just people who have hit a certain age or a certain level of assets or a certain stage of life where they feel they want to make a difference, it's the youth of today as well. They want that value alignment and want it right away."
Nickerson said the youth are much more in tune with the ESG issues of the day and incorporate these naturally into their investment decisions. He said the panel will provide a platform to hear views from this perspective.
He said: "It's extremely important the youth are heard because they are our future and they are going to continue to carry on the work that we are doing today.
"Honestly, they have a much stronger connection to these issues much earlier on in life than we did. We have a huge connection now but their connection has started so much earlier. I think it's a combination of access to information and a belief in wanting to make a difference."
He added: "With investing, they are definitely going to be guided by their principles and I'm not saying people are solely focused on their returns because they are not but they are principally guided.
"It usually takes years for our personal principles to be in line with our investing principles but not for the youth of today – they are aligned right away."