Government participation and guidance could be just the boost Canada's green bond market needs to take off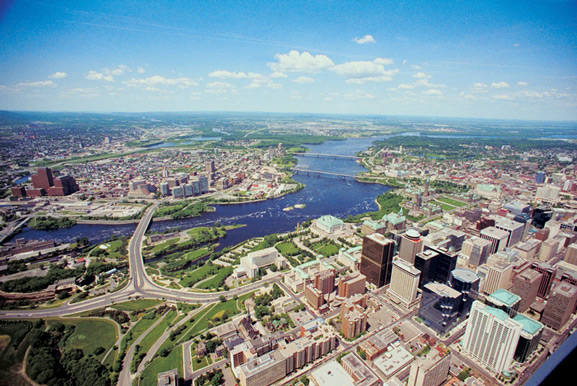 Canada has the potential to become a thriving green-bond market — if the federal government makes good on its climate-friendly campaign promises.
The Canadian government is gearing up to spend more than US$180 billion over 12 years on infrastructure projects, which include green infrastructure, according to
Reuters
. Such projects could include technology initiatives like clean transportation and renewable energy.
Assuming the government issues green bonds to fund such an effort, it could spark private-sector deal-making and increase liquidity in the green-bond market. Given the growing demand for socially responsible investors, the cost of borrowing for environmental projects could go down as a result.
At the moment, "even if you want to buy, you can't," Hosen Marjaee, senior managing director of Canadian Fixed Income at
Manulife Asset Management
told
Reuters
. "There are not too many new issues and the issues that come, they are small in size."
An RBC Capital Markets report said that in 2016, Canadian dollar issues of green bonds accounted for less than US$1 billion of the global market, which was worth US$82 billion in all. "If the government of Canada issued green bonds, that would support the market. It may bring in other provinces or corporations to issue as well," Marjaee said.
The Canadian government has been pursuing an aggressive green agenda, part of which involves implementing carbon-pricing measures in 2018. With this movement, RBC said, Canada is well-positioned to become the third sovereign issuer of green bonds, following Poland and France.
For now, though, that's just a possibility. "Conventional bond markets continue to offer our government the most cost-effective manner to support these commitments," said ministry spokeswoman Annie Donolo, adding that the government is watching developments in the green-bond market.
Citing a report by Canadian quarterly magazine Corporate Knights, Reuters said that if all eligible climate-friendly projects were financed with green bonds rather than conventional ones, the Canadian government and private-sector issuers could roll out at least $56.3 billion in green bonds in the fiscal year ending 2018.
According to Corporate Knights CEO Toby Heaps, guidelines from the government on green bonds could drive private-sector involvement. Chinese green-bond issuers became a dominant global force after they got guidelines from the country's regulatory authorities. With improved liquidity, Canadian bonds could acquire a so-called "greenium" that would lower borrowing costs below those for conventional bonds.
Sean Kidney, chief executive officer of the international investor-focused Climate Bonds Initiative, noted that Canadian interest in green projects is fuelled by federal and provincial governments with "big green ambitions" and investors alike.
For more of Wealth Professional's latest industry news, click here.
Related stories:
Here's what's stunting the growth in green (bonds)

ESG-oriented millennials may have too-high hopes