If you're not one of those following the trend, you could be losing business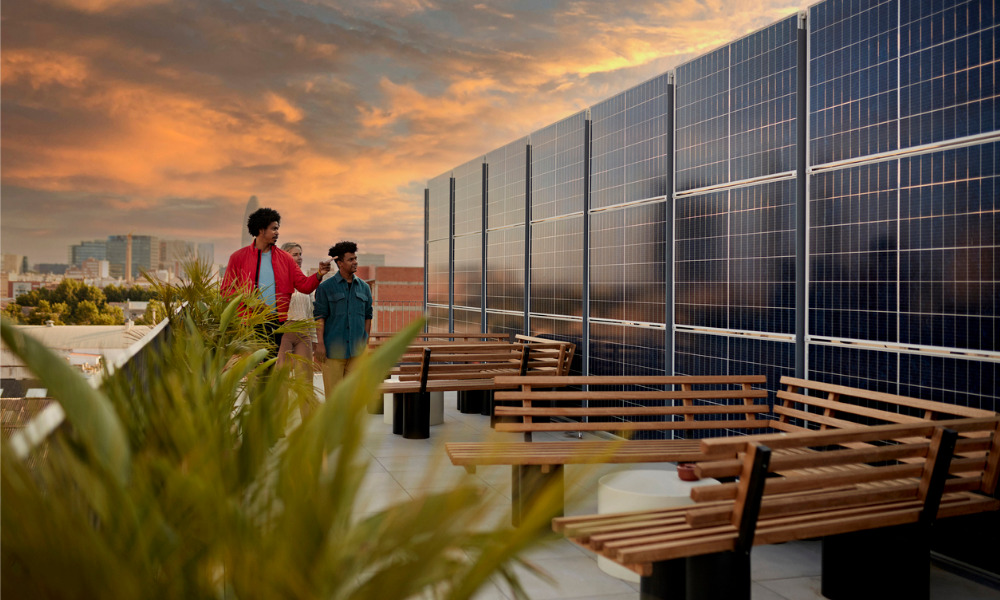 Advisors should talk to clients about sustainable investing, or risk losing out on future business.
"Surveys show that 80% plus of investors want to invest alongside their values," Jonathan Needham, vice-president, director, and lead of ETF distribution at TD Asset Management, said during a recent WP Advisor Connect roundtable. "Those who aren't are missing out. Only about 20% of advisors are currently having those discussions about ESG and sustainable investing."
Needham encouraged advisors to learn about ESGs (environmental, social, and governance) funds so they can have those knowledgeable conversations and improve both their investing outcomes and world outcomes. He said advisors should also look under the hood of the various strategies because there are many variants, such as even energy companies that are on the right side of change.
"You want to make sure the methodology behind the product that you're investing in is sound," he said. "You want to make sure that it's ranking and scoring companies prudently, and doing so on a regular basis, so that you're investing in those companies that are on the right side of change."
Monika Freyman, vice president of sustainable investing at Addenda Capital, added that advisors also need to get to know their clients and their values from a sustainable investing perspective.
"You don't necessarily have to have all the answers right away, but you can certainly get back and follow up because often they do have very unique values," she said. She noted that one client may be interested in diversity while another is concerned about energy and fossil fuels.
Clients are doing more of their own research, learning about ESG terms and trends, and even how to avoid greenwashing. Once advisors have done their research, they can walk their clients through the options, so they both learn together. But, she encouraged advisors to maintain portfolio diversification for their clients.
Needham also warned advisors about agreeing to client strategies that may have higher concentration and higher volatility than what would generally be found in a broad market strategy.
"Make sure that clients know what they're getting and, obviously, how that might impact their portfolio returns and their dispersion of returns," he said, noting that advisors who take the time to educate their clients are winning, and retaining, new business.
Freyman said clients are becoming much more vocal than previously and are also learning more about ESGs. So, they're driving more of the innovation in the marketplace.
"I think we're seeing a lot more focus and sophistication on what the actual real world impacts are from an investing strategy," she said as she also reiterated the importance of understanding the various strategies and their processes.
"That's sustainable investing 2.0," Freyman said during the series of two roundtables. "There are really going to be very exciting times ahead from what we're seeing, like: what is the link on the ground from the companies' issuance and projects back to the investor? I think that will be an exciting phase."
Needham reminded advisors this is a journey, not a destination. But, he said, "that excites me because it essentially means that change is afoot, and we can make a difference. We're voting with our dollars, and they're big dollars."