British Columbians are interested in ethical investment, but there are obstacles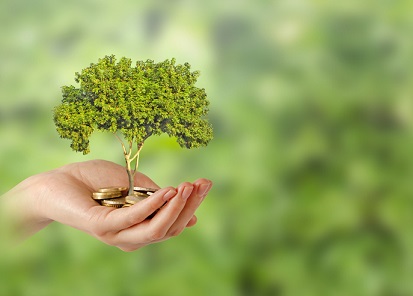 While BC residents may be interested in socially responsible investing (SRI), numerous obstacles prevent them from entering the greener side of the investment spectrum. As those barriers come down, the space could see billions in new investment, a new survey says.
According to that survey, from Vancity Credit Union, a values-based cooperative operating in BC, more than half (59%) of British Columbians report being interested in SRI but still not entering the growing space. Focusing on younger BC residents reveals a higher incidence, with 75% of millennials saying they're interested but have yet to invest.
Among the responding BC residents, almost half (45%) cite "not having enough money" as the single biggest obstacle to SRI. Following money issues are lack of knowledge on socially responsible investments (37%) and insufficient awareness on how SRI funds choose their holdings (37%).
Despite the challenges, respondents favour the idea of investing with ethics in mind. Fifty-eight per cent of respondents feel that it is better to invest long-term in companies with good social and environmental policies rather than those without such policies. Among BC women specifically, the percentage inches higher to 61%, compared to 42% of women across Canada who think that way.
The report indicates that if the cited barriers were to be addressed by investors, financial advisors, and financial institutions, British Columbians could add up to $15 billion annually to the SRI space over the next three to five years.
"Addressing the barriers to SRI participation can help British Columbia emerge as a global leader in socially responsible investing," said Christine Bergeron, Vancity's vice-president of impact investing, wealth management and community real estate. "[T]here's nothing wrong with starting small to get into the habit of saving and investing."
For a broader look at Wealth Professional's latest industry news, click here.
Related stories:
Advisors help clients go from value to virtue

ESG-oriented millennials may have too-high hopes