Co-founder of Wellington-Altus Private Wealth on why the lure of building a business for the second time was too much to resist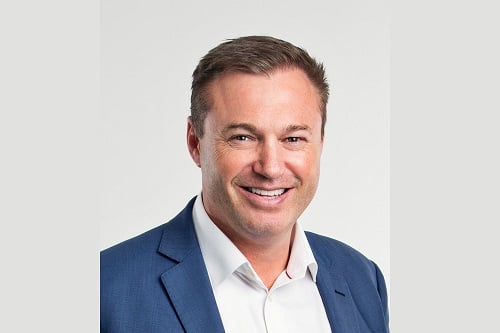 Wellington-Altus Private Wealth has revised its growth target as it approaches its second birthday, with founders now believing it can burst through the $10 billion barrier in its third year.
Sceptics who question how an independent brokerage can reach such heady heights so quickly will probably not be familiar with the back story.
Todd Degelman, co-founder and vice chairman, is only too happy to fill in the blanks for WP in part 1 of our interview and explain why "Wellington 2.0" is even better than its original incarnation.
First time around, Degelman's mentor, Charlie Spiring, chairman and co-founder at Wellington-Altus, had grown disillusioned with the banks and how they were operating and in 2000 set up Wellington West, a company that with Degelman's help went on to become a £10.3 billion operation that was eventually sold to National Bank for more than $333 million.
Locked into a deal with the bank for the next five years as part of the sale, Degelman was happy to "rest" and be a regular advisor for a while. However, his and Spiring's entrepreneurial spirit was too "ferocious" to be held down for long, especially as they began to grow their books again and encountered many of the frustrations that led them to go independent in the first place.
Degelman eventually sat down with his friend and asked him whether he "had the legs to try one more time".
"Obviously we didn't need to do it; we did very well on the transaction," he said. "We just felt that the industry is going to be more disruptive in the next 10 years going forward from 2017 than it was in 2000."
Knowing how the big banks' policies were disaffecting advisors – cuts and management inefficiencies, for example - and armed with a solid track record of success with Wellington West, they went for it again. And having set themselves the target of a 6% growth rate at $700 million new assets a year, they've hit that out of the park and gone through $5 billion already.
Degelman concedes the initial target may been soft but is bullish about the future and convinced that the disruption in the industry will play into their hands as banks and management practices squeeze earnings. Advisors, he said, are looking for a new home with banks having to manage to the lowest level of asset manager, stifling the top entrepreneurial talent.
"I think in the next three to five years more and more advisors are going to leave the big shop and find an independent offering – that is what you are finding down in the States. Now we think we can be $10 billion in three years."
Wellington-Altus, therefore, set out to be an "unbank" and, drawing on prior experience, they completed a robust product platform before they even started, taking the best bits from different producers and creating a "melting pot" of services.
Degelman said: "We also said let's make sure our technology is leading edge, and open architecture and progressive because that's one area where we can be even more competitive than banks because we are this little speed boat amongst all these big freightliners."
While building a firm and a practice has some crossover lessons, ensuring every part of the process is done right is vital to a successful firm. Degelman has witnessed first-hand what works for both and has some tips for building a practice and making sure that an office is skilled, efficient and growing.
He admitted there is no quick solution to building your book and admitted that everything he tried in the past to speed it up failed. Instead, it's a slow, methodical process but is happy to share a few lessons he's learnt over the years and now taken into Wellington-Altus.
The first point is to arm yourself with a solid team and specialize. He said: "Define your niche and then wrap your team around things you aren't very good at. I have an exceptional team and I could not have done what I've done without them. I just delegate to them until they become better at certain aspects of the process than me."
Secondly, he advises peers to define their service and be consistent with that. The third and final point is to have team members with conviction in their opinions.
"Don't come in Monday and not have an opinion," he said. "What is your opinion on the market? What is your opinion on what a client should do? And have conviction in that opinion. People want confidence in what you're doing.
"I always remember a quote from Steve Jobs that said a lot of times people don't know what they want until you show it to them and I think that's very true; 99% of my clients come in here and go, 'I don't get it, I don't understand, I don't even know if I want to learn about it but I feel comfortable with you so just do what you've got to do'."