Two leaders in impact finance are set to join forces and accelerate investment in affordable and sustainable communities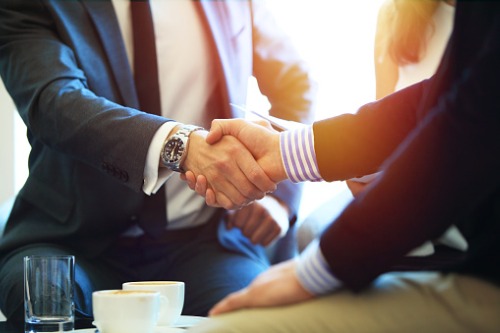 Vancity Community Investment Bank, Canada's first values-driven bank and a subsidiary of Vancouver City Savings Credit Union (Vancity), has announced plans to acquire CoPower Inc. The move makes VCIB the first Canadian bank to acquire an impact investment firm.
The country's first sustainable investment platform, CoPower has been recognized as a leading provider of financing to clean energy and energy efficiency projects. By providing retail access to green bonds, it has offered a unique model of financing community-scale clean energy and energy efficiency projects. To date, the firm has raised over $30 million for such projects, which have led to an estimated reduction of CO2 emissions of more than 12,000 tonnes.
VCIB, meanwhile, lays claim to being the only Canadian bank devoted to working exclusively with organisations focused on driving a more sustainable future. Since its launch in 2017, VCIB has drawn on its parent company Vancity's model of generating profits and building healthy communities through the use of finance. The areas that have benefited from this include affordable housing, co-working, and social purpose real estate.
"Climate change and housing affordability are two of the most critical challenges facing our communities, and we believe the financial industry can and should play a key role in enabling and shaping ambitious solutions," said VCIB CEO Jay-Ann Gilfoy. "VCIB and CoPower have been leading the way; together we will make a powerful combination, giving Canadians more opportunities to bank on change."
CoPower's early leadership in Canada's impact finance landscape, coupled with VCIB's experience in facilitating social purpose real estate, is set to accelerate investment in affordable and sustainable communities. 
By bringing CoPower's team of sustainable finance experts in-house, VCIB will be able to expand its loan offerings to include clean energy and other green building initiatives. Access to the online investment platform and unique focus on developing impact-investment products for the retail market opens capacity for the bank to unlock new funding sources.
"Our mission has always been to move money for the clean energy transition," said CoPower founder David Berliner. "As a subsidiary of VCIB, we'll be able to better serve the needs of clean energy developers while delivering a powerful range of investment products for investors looking to earn a strong return, and supporting projects that are green, inclusive and affordable."
The acquisition has received approval from the Autorité des marches financiers and the Minister of Finance under the Bank Act. Subject to customary closing conditions, the acquisition is anticipated to close later this month.