Amid a global race to establish sustainable investing frameworks, Canada can take a leading role in one specialized area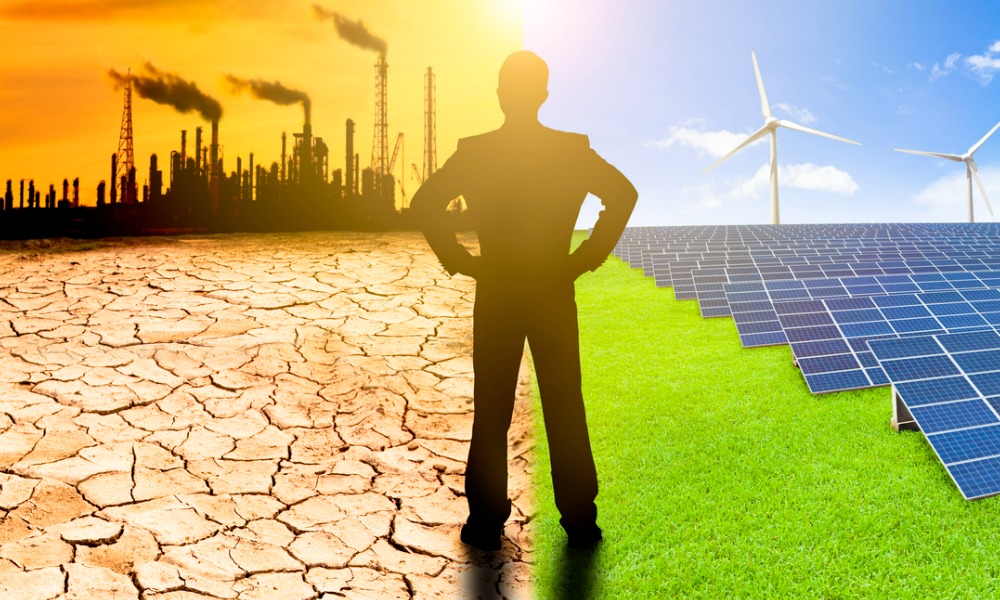 Net-zero commitments, signing on to the UN's Principles for Responsible Investing, a surge in corporate ESG disclosures – Canada's investing and corporate landscape is pouring a lot of energy into going for the green. Still, when it comes to establishing rules and adopting frameworks for sustainable investing it has a lot of ground to make up relative to other jurisdictions – except in one area.
In a note published by the CD Howe Institute, Glenn Hodgson, a senior fellow at the institute, noted how financial institutions in Canada have largely committed to adopt more sustainable investment and lending practices. The country's corporate green bond market has grown rapidly, he added, with the federal government also committing to its first green bond issue.
"There has also been a rush by many Canadian businesses to improve their climate-related reporting, usually in the context of an ESG framework," Hodgson added, though he noted that businesses are relying on competing frameworks as they pursue separate commitments to ESG transparency.
Across the world, he described a "rapid if uneven evolution" in adopting guidelines proposed by the Task Force on Climate-related Financial Disclosures (TCFD), with jurisdictions including New Zealand, Switzerland, the U.K. and France taking leading roles in mandatory adoption of the task force's framework. And while North America has been a laggard on climate-related disclosure, he said the U.S. Securities and Exchange Commission has hinted at the probability of mandatory climate-related disclosures for U.S. companies.
"In Canada, investment oversight is complex, with provinces responsible for overall business securities regulation while the federal government regulates our largest financial institutions," he said, arguing that regulatory institutions such as OSFI will be expected to take cues from U.S. decisions on climate disclosure as they build capacity to address climate risks.
Despite all the competing frameworks and standards for climate-related reporting around the world, Hodgson said international bodies have been hesitant to set definitions and standards with respect to transition finance, which will be crucial in providing access to capital and risk management tools for companies in emissions-intensive industries, including the oil and gas sector, to shift toward business models with much lower greenhouse gas emissions.
"A business-led process has been underway for over a year, centred at the Canadian Standards Association, to develop a Canadian taxonomy for transition finance, which would be an important steppingstone in Canada and globally," he said.
CSA Group, he added, is expected to unveil its taxonomy on transition finance to the public by the end of the month. Once that happens, he stressed, engaging governments and other stakeholders in Canada, as well as resource-rich international partners like the U.S. and Australia, will be of considerable importance in helping the taxonomy gain traction.
"Momentum is building toward enhanced mandatory climate-related business reporting, and Canadian businesses and governments will likely follow conditions set elsewhere," Hodgson said. "The possible exception is transition finance, where there is an opportunity to help define the rules of the game – if international support can be built based on a credible Canadian taxonomy, standards and metrics."