Though they're not economic in nature, several global megatrends are keeping investors awake at night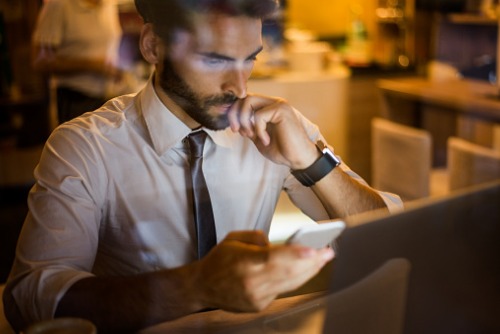 A survey of CEOs and chief investment officers, representing a global sample of asset owners and managers with over US$20 million in assets under management, has uncovered several non-financial megatrends that pose substantial risks — some of which can't be avoided.
"[T]hese concerns fell into four categories: environmental, social, technological, and geopolitical," wrote Robert Eccles, visiting professor of Management Practice at the University of Oxford's Saïd Business School and advisor to the Impact Management Project, in a piece published on Barron's.
Through research done with several other representatives from the World Bank, Eccles discovered a general view of climate change as a major system-level risk — one that investors can't diversify away from — with resource scarcity as a related concern. While both were seen as creating risks and opportunities, investors had more clarity on the opportunities from climate change, including investments in companies that develop technologies to help combat global warming.
On the social front, investors reportedly lost sleep over aging populations, unemployed youth, and income inequality. With people living much longer past their time in the labour force, institutional asset owners and managers must consider challenges in pension funding, health care, and developing products and services for those in their 70s and beyond. Over the long term, young people facing hurdles to employment may not be able to adequately support themselves and their families, setting the stage for an even larger economic burden for countries to bear.
"The trend of growing income inequality was seen as being, like climate change, a system-level risk," Eccles said. Some respondents thought it was as important as climate change; with political instability and polarization in the developed and developing worlds acting as a catalyst, it would have even more dramatic and immediate consequences.
Worries over disruptive technologies and cyber-risk issued from investors' lips. Most commonly, they spoke of artificial intelligence (AI), big data, and blockchain as causing short-term pain by eliminating primarily white-collar job opportunities; over the long term, they thought society would benefit from those trends.
"AI and big data were also seen as having a large impact on the investment industry itself … in providing better data and tools to those making investment decisions," Eccles said. "Cyber-risk was also seen as a concern of the investment industry but also as one relevant to every industry."