Sustainable strategies are getting a lift from investor interest as well as healthy return performance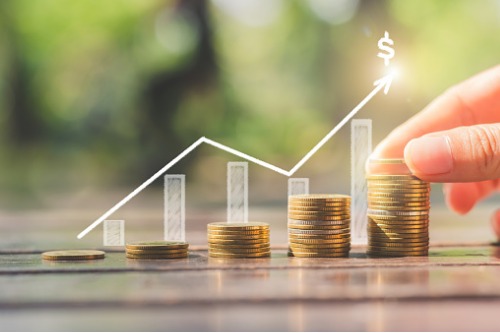 By now, it's probably safe to brand 2019 as the year we saw a Cinderella story develop in the responsible investing (RI) space.
According to figures released Thursday by Morningstar, sustainable funds saw net inflows amounting to US$13.5 billion in the nine months up to September this year, reported Barron's. That came off of flows that brought more than US$4 billion into the funds every quarter.
With that performance, the space is on track to attract three times its 2018 take of US$5.5 billion, wrote Morningstar Director of Sustainable Research Jon Hale.
The RI market is said to currently include 288 sustainable mutual funds and exchange-traded funds. The strategies cover a wide spectrum of styles and criteria, including mandates that rely on ESG integration, negative screening, impact investment, and thematic approaches.
But that could change as investors express increased motivation to put capital behind their convictions. Hale cited a Morgan Stanley survey of U.S. individuals wherein 85% stated an interest in sustainable investing, up 10% compared to 2017.
That mirrors a recent report from Bank of America Merrill Lynch predicting a "tsunami" of investment in "good stocks" — forecast to total US$20 trillion in assets over the next two decades — as women, millennials, and wealthy individuals show elevated levels of interest.
In Canada, a recent survey by the Responsible Investment Association found 72% of participants were interested in RI, a 12% increase over 2018.
The enthusiasm for RI has translated into billions of dollars in inflows for at least a handful of U.S.-listed ETFs, reported Barron's. The iShares ESG MSCI USA Leaders (SUSL) and Xtrackers MSCI USA ESG Leaders Equity (USSG), both launched in May, have collected US$2.9 billion between them from Finland's pension insurance giant Ilmarinen.
"Other big beneficiaries include TIAA-CREF Social Choice Bond (TSBRX), Vanguard FTSE Social Index (VFTAX), and the iShares USA ESG MSCI ETF (ESGU)," Barron's said.
Also notable was the remarkable performance observed in some RI funds. The Vanguard FTSE Social Index fund (VFTSX) has gone up by a reported 24.8% this year, compared to the S&P 500's 23.5% return. The iShares ESG MSCI USA Leaders ETF, rolled out in May, has similarly edged out the market since its inception.
"TIAA-CREF Social Bond is up 8.2% this year, slightly trailing its category average, though it's edged 68% of peers over the past five years, according to Morningstar," Barron's added.
Advances in the tech sector have also been helpful for the Vanguard FTSE Social Index and the iShares ESG MSCI USA ETF, both of which are most heavily weighted toward the space. The Vanguard fund has risen 28.7%, while the iShares ETF has gone up 24.9%.