Investors and firms have made progress but more needs to be done, says fund manager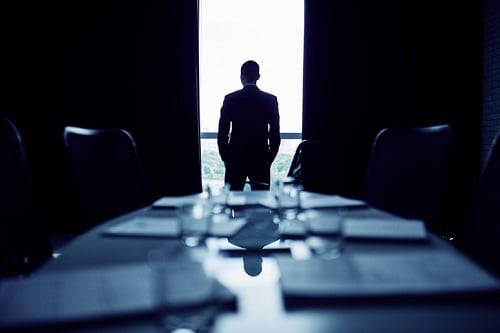 Kinder Morgan's failings around engaging with First Nations communities show how much progress is still needed on the issue, according to an ethical funds manager.
Robert Walker, vice president, ESG Services & Ethical Funds at NEI Investments, said the concept of Free Prior Informed Consent (FPIC) aimed at establishing meaningful consultation with indigenous populations before a development, has seen firms and investors make giant strides on a tricky subject.
Where once such a demand would be dismissed, now if a resource extraction company, for example, does not have FPIC in place, the alarm is raised.
He said Kinder Morgan's mistakes with the Trans Mountain pipeline - Walker said their aboriginal policy is "not the strongest in the world" – is especially surprising given Enridge's troubles over the proposed Northern Gateway Pipeline, which resulted in them being forced to improve procedures around engaging First Nations.
He said: "We don't own Kinder Morgan but we see a lot of mistakes being made in that case with the Trans Mountain Pipeline here in British Columbia. Not just with the aboriginal communities but with the settler communities."
He added that the make-up of the Kinder Morgan board offers a clue as to the troubles they've encountered, and something ESG investors should take into general account when formulating their portfolio.
He said: "In many oil, gas and pipeline companies you see boards that are made up of people primarily from the industry or from jurisdictions like Alberta or Texas, where oil and gas is central to the economy and supported by the broad population.
"When companies come to jurisdictions where oil and gas is not the only game in town, and viewed with suspicion if not hostility, they are in a different territory; their board seem ill-equipped to deal with that."
Walker said NEI's screening process for assessing investments includes companies having to have policies around aboriginal communities and how they engage with them. He credits the Federal Government for raising the issue's profile as well as the UN's Declaration on the Rights of Indigenous People for laying a solid foundation.
He said: "We would look to companies to have some form of awareness around the unique nature of indigenous people. Companies should have policies in place at this stage – they may be weak and they may not mention Free Prior Informed Consent but they should be there. A resource company not operating an indigenous policy would set off some red flags.
"A little bit like 15 years ago, you would have found a resource company that did not disclose environmental management systems. Today, they all have."
He added: "In many ways this is similar to climate change in that for many years some of the more ambitious demands or solutions being put forward by indigenous people as well as investors were being frustrated but now we're seeing movement."
Walker said investors interested in this issue and in incorporating them into their portfolio must tread respectfully and understand the truth and reconciliation climate that exists. He said NEI constantly tries to raise awareness with companies and investors about aboriginal history.
He said: "I would recommend that to any [investor], look through the history and be aware. One thing we are careful not to do is speak on behalf of aboriginal communities on issues – they have their own voice and you want to tread very lightly around that."
Related stories: