Interest in responsible investment is growing, but the thirst for alpha appears too strong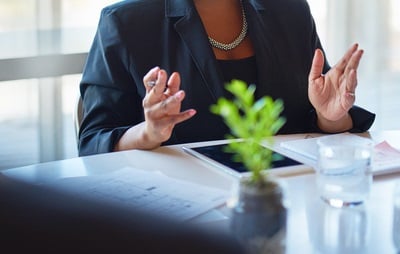 Concerns over issues like climate change, racial and gender-based bias, data protection and gun violence have created a groundswell of support for ESG investment in recent years. But despite the growing interest, advisors in the US aren't rushing to join the responsible investing bandwagon.
According to a report prepared by Cerulli Associates, 24.1% of advisors the firm surveyed in 2017 planned to increase their use of ESG/SRI-related products in the next 12 months. However, investment funds that feature ESG integration accounted for less than 0.5% of the market as of Q3 2017.
One of the biggest hurdles between interest and actual investment, according to both users and non-users of ESG products, was their perceived impact on investment performance.
"Among ESG users, only 19% state that sustainable investment returns are a major factor driving their demand for ESG," the report said. "On the opposite side of the fence, 35% of advisors not currently using ESG note that a negative impact on investment performance is a significant factor preventing them from implementing ESG."
An additional 40% of advisors that aren't using ESG cite the negative impact on performance as a moderate factor in their decision not to implement the strategy in portfolios.
The focus on performance is particularly important, Cerulli noted, given that 92% of advisors currently using ESG see demand for ESG products within US equity products. Of all asset classes, the category is reportedly under the most intense fee pressure and scrutiny.
"To combat these challenges, more education at the advisor level on exactly what ESG is, and how it does (and does not) impact portfolios, will be critical," the firm said, noting that 94% of asset managers report a high demand for ESG among millennials.
The report cited other significant factors inhibiting ESG adoption cited by advisors, including difficulty benchmarking SRI/ESG strategies (24%), investment models that do not incorporate SRI/ESG (22%), and lack of fit with respect to client investment policy statements (19%).