Responsible investing expert explains the biggest challenges in ESG investing, and what part advisors can play to spur progress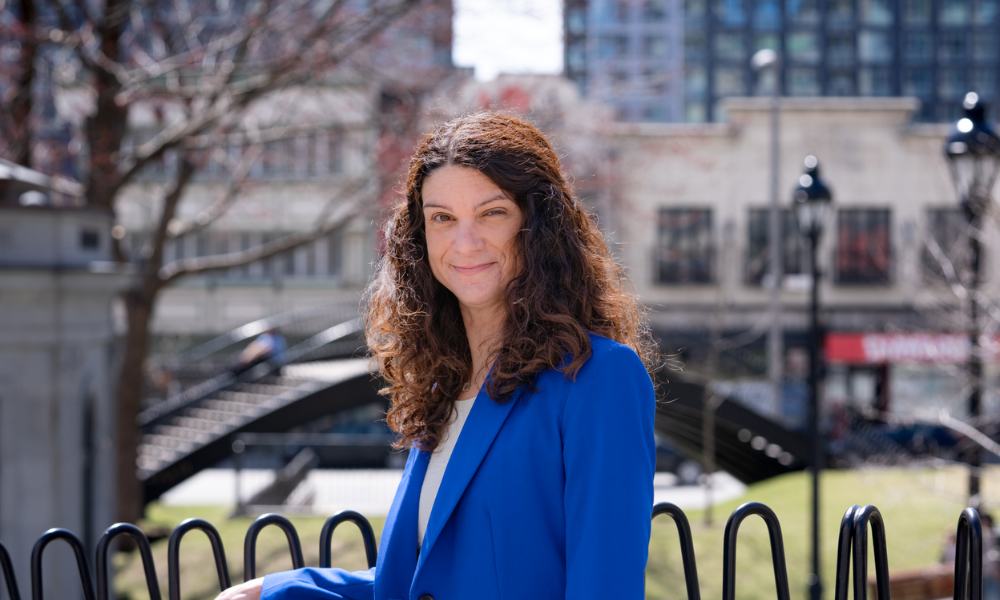 While the ESG investing movement has gained tremendous energy and excitement, there remain plenty of unanswered questions. Amid a persistent lack of agreement on terms and inconsistent data, investors continue to be vulnerable to confusion and "greenwashed" products. That's happening as regulators increase their scrutiny of asset managers who put a green label on their offerings in hopes of capitalizing on the trend.
So that begs the question: what comes next for the grand ESG experiment?
For its next Advisor Connect event, Wealth Professional is assembling a group of experts and thought leaders to weigh in and parse through the most pressing issues next week. Among them is Adelina Romanelli, Director, Responsible Investing at SLGI Asset Management, who recently sat down with WP to offer some insights on ESG investing and advisors' role in the evolving space.
To see the full list of speakers and sign up for this engaging and educational free-for-advisors event, click here.
Wealth Professional: What do you think is the most pressing challenge for professionals and firms operating in the ESG investing space today?
Adelina Romanelli: The most pressing challenge for asset owners, asset managers and the advisory channel is the lack of a universal fund/strategy classification framework. However, significant progress is being made in Europe and in Canada.
A fundamental challenge lies with the ability to distinguish between an ESG strategy (as part of an investment process) and an ESG fund. An ESG strategy generally refers to ESG integration. This includes gathering a broader range of information, including traditional and ESG considerations, to formulate more holistic perspectives. One of the simplest ways to describe this approach is that it serves to empower investment research, and by extension, investment decisions.
ESG funds on the other hand, generally refer to strategies with explicit ESG-oriented outcomes. ESG funds have an ESG target as part of their investment objective, which normally extends from a targeted investment premise.
Classifying strategies in one of these two buckets is a critical first step. From there, it's more apparent what the strategy entails, allowing for more relevant discussions.
A second challenge lies with understanding how various ESG funds can fit within a total portfolio or solution. Some strategies remain unclear on the underlying ESG investment premise, ESG-oriented investment strategy (or approach), or more specifically, how the ESG objective is attained. There are multiple avenues an investment manager can take, and describing these avenues with clarity is crucial. Also, describing what ESG encompasses is just as important. For example, there is a difference between a strategy that uses ESG ratings as part of its portfolio construction process versus a strategy which applies a bottom-up active approach in seeking to invest in companies striving to solve global challenges.
Attaining more precision around the key aspects of an ESG fund (greater transparency) not only enhances comfort levels but can help channel capital towards more sustainability-oriented outcomes.
Read more: All about investment industry news
WP: What role do you think should advisors play in helping their clients participate in the sustainable investing movement?
AR: The Responsible Investment Association indicates that Canadian investors are showing interest in learning more about responsible investing, even without being asked by their advisors . According to the survey "only 27% of respondents stated that they had ever been asked if they are interested in responsible investments that are aligned with their values". This can be a missed opportunity. Advisors may lose clients or prospects to others that have developed or continue to develop knowledge. Also, we need all investment professionals to become increasingly aware in order to channel funds in a manner that contributes towards long-term global prosperity and inclusivity.
WP: What do you look forward to most in the upcoming AdvisorConnect ESG session with Wealth Professional on October 6?
AR: I have always said that an ESG or ESG-like journey requires all hands on deck and tends to be self-accelerating. I am truly looking forward to hearing what the other panelists have to say and listening to questions from the audience. These collaborations are so important as a lens into diverse perspectives. Diverse knowledge and diverse perspectives are precisely what any ESG journey requires.
Wealth Professional's upcoming Advisor Connect event, titled "ESG Investing - Are we making progress?" will be held on October 6, 12:00 PM ET. To see the full list of speakers and sign up for this engaging and educational free-for-advisors event, click here.