How urgent is net zero investing? Roger Beauchemin, President and CEO at Addenda Capital, explains why the asset manager got on board and what it means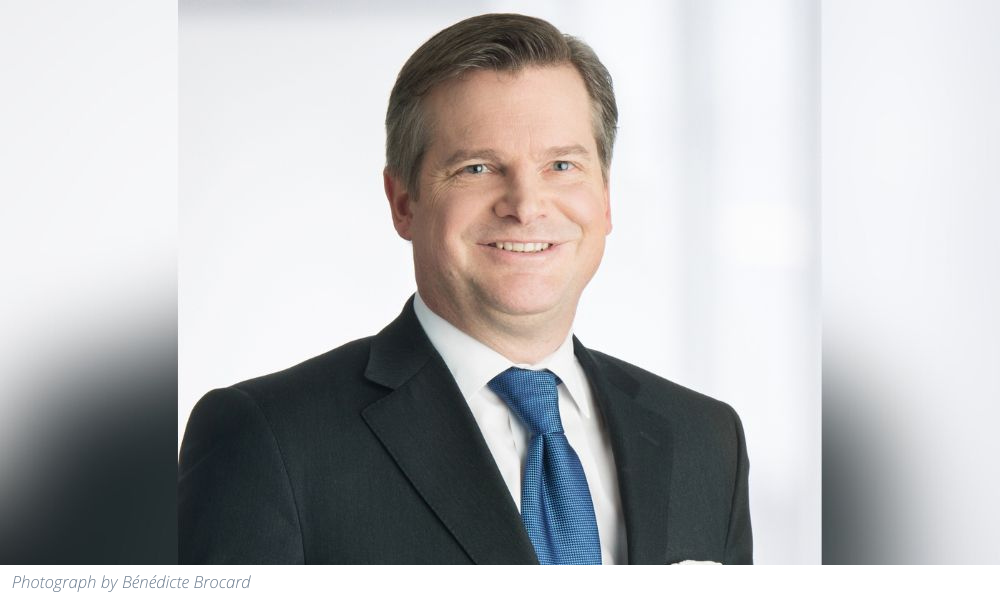 This article was provided by Addenda Capital.
While some firms are still refining the use of environmental, social and governance (ESG) factors, others are already pushing the next frontier: net zero investing. As countries attempt to make good on pledges to reduce carbon emissions and limit global warming in line with the Paris Agreement, the move to lower carbon portfolios, in the eyes of many, is simply inevitable.
"Net zero investing is about listening to the science, which is very clear," says Addenda Capital's President and Chief Executive Officer, Roger Beauchemin.
Addenda, which has made ESG integration a cornerstone of its sustainable investing approach, is one of the Canadian firms that joined the Net Zero Asset Managers (NZAM) initiative, committing to work with clients on aligning portfolios with the goal of reaching net zero by 2050. Launched in 2020, the NZAM initiative now includes 236 signatories worldwide representing US$57.5 trillion in assets under management.
"The carbon footprint is extremely important. We must strive for carbon neutrality. Not just for us or the economy, but for the planet," says the President and CEO of Addenda, a multi-asset investment firm that manages about $40 billion for clients. "We allocate capital, which supports business models and produces financial returns. However, since we're seeking a sustainable approach, we must think longer term about costs, inputs, and all climate-related risks and opportunities associated with an investment. The planet has a carbon budget, and in the absence of efficient and powerful price mechanisms, we must find another way of highlighting the costs associated with pollution."
Steps to a lower carbon footprint
Firms joining the NZAM initiative commit to a number of obligations. In addition to working with asset owner clients on decarbonization goals, with a view to reaching net zero emissions by 2050 across all assets under management, they must set an interim 2030 target. There's more. Signatories must also: implement a stewardship strategy and voting policy; provide clients with net zero analytics, TCFD disclosures and a climate action plan; create products aligned with net zero emissions as needed; and focus on achieving real economy emissions reductions in sectors and companies in which the firm invests.
The emphasis on real reductions is crucial, Roger Beauchemin points out. Canada's economy is largely extraction-based and tilted toward energy production. In light of this, the country, which hopes to cut emissions by 40-45% from 2005 levels by 2030, still stands to make substantial strides in terms of reductions. In 2020, CO2 emissions in Canada were down 9.3% from 2005 levels, according to Environment and Climate Change Canada.
How does all of this translate into client relationships? "Net zero means we put capital to work while being better informed," says Roger Beauchemin. "Even if you're not sensitive to climate change, we can show that it is the right thing to do because we have deeper knowledge of risks and opportunities. It's not one or the other. It's an improvement. Even unwilling clients will come out ahead."
Strategies for building net zero portfolios
There are a few ways to align portfolio assets with net zero ambitions. One is to select companies that are taking specific steps to actually reduce their emissions in accordance with science-based targets. For an investment firm, this also involves engaging with these companies as they work to achieve their reductions goals. Another approach can include divesting from certain sectors to various degrees, while another may call for a blend of different strategies.
Prior to joining the NZAM initiative, Addenda Capital had already moved into net zero investing with the launch of two climate transition equity funds, available in Canadian and International equities. The strategy, which involves selecting companies that have adopted clear emissions reductions targets, includes keeping the portfolios' carbon footprint at predetermined levels below their benchmarks, strengthening selection criteria over time and practicing stewardship.
« We need to use the portfolio as a way to decarbonize the real economy," says Roger Beauchemin. "In addition to being helpful to the economy, it is helpful to the portfolios of our clients because it allows us to calibrate risk. As investment managers, we are the stewards of our clients' assets and our goal is to generate compelling financial returns." That being said, every corner of society will have to account for carbon emissions, he points out. In Canada, however, the transition will be a delicate operation since the livelihood of households and communities is also at stake.
Improving disclosure
Ultimately, any talk about net zero investing raises issues that are increasingly under the spotlight: company disclosure, reliable data and comparability. When the International Financial Reporting Standards (IFRS) Foundation announced the creation of the International Sustainability Standards Board, in November 2021, its Chair Erkki Liikanen said that capital markets will play a critical role, although "that can only happen when sustainability information is produced with the same rigour, assurance of quality and global comparability as financial information." The seat of the Board will be located in Frankfurt, but an office will also be established in Montreal for certain key functions.
Indeed, non-financial data disclosed by companies can be material, says Roger Beauchemin, who argues that this underscores the need for standards. Investors can sometimes struggle to evaluate companies, he continues, especially when comparing competitors that aren't necessarily using the same methods. "Accountability will mean that a third party will be able to crunch numbers of an extra financial nature and say, 'this is not working' or 'yes, this is an accurate picture of the situation'."