Jamie Bonham, Director, Corporate Engagement, explains how active investing helps establish genuine intent and accountability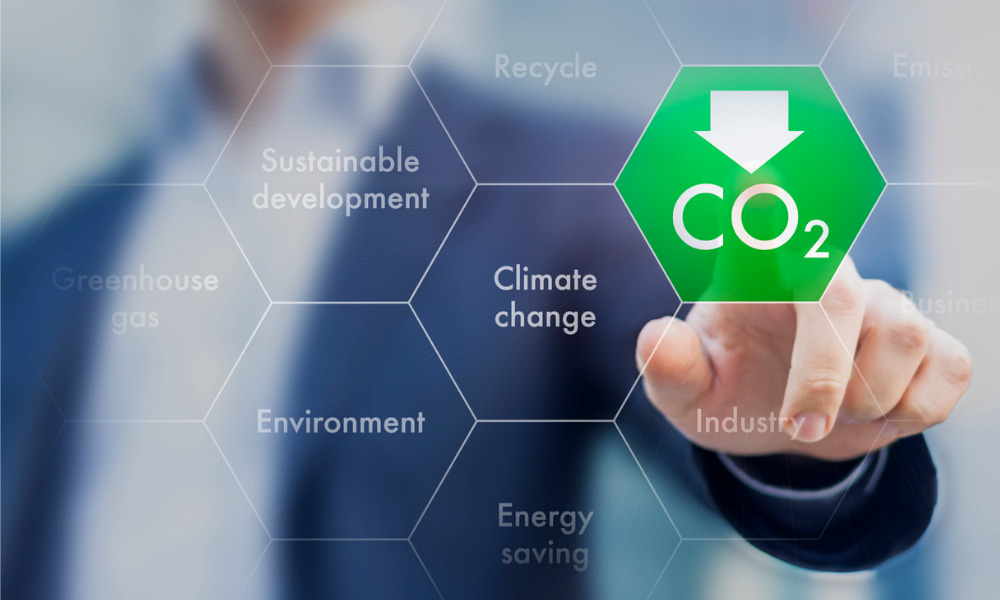 The discussion around achieving carbon neutrality has intensified. Many investors now understand the collective goals of the Paris Agreement – to keep global temperatures to 1.5 degrees above pre-industrial levels and to reach net-zero carbon emissions by 2050.
Jamie Bonham, NEI Director, Corporate Engagement, is in no doubt that this mission, which the Canadian government signed on to, is vital. But what he wants to help avoid is people paying lip service to the words "net zero". As an active investor, he knows that this long-term commitment requires genuine intent and accountability.
"There has to be something in the near term that shows you are genuinely integrating net-zero into your strategy and on a pathway to hitting those goals," he said. "That's what makes it real for us when we're talking to companies."
Shorter-term goals and a willingness to disclose their strategies enables companies to outline how they are going to proceed, and the amount of capital and resources they are going to allocate towards finding a solution. As investors, Bonham added that it's fundamental they know a company is serious about the future.
"There's justified skepticism around the term 'net zero' and how everyone has jumped on board. It's right to be skeptical and we do have to pay a lot of attention to ensure there's real commitment behind what people are talking about.
"That said, this is our shared goal and we don't know exactly how we are going to get there, so we have to have some flexibility in letting companies find their way towards it. But it does have to be real, and it does have to be baked into their strategy. The underpinning of all of this is disclosure, and being transparent around the process and how they're getting there."
NEI goes beyond simply screening companies. Instead, it actively engages them, as investors and shareholders, encouraging corporations to lead the way when it comes to ESG issues like net zero. Bonham outlined three main levers with which they can affect change.
The first method is by working with the companies in its portfolio to help them align with a net-zero trajectory, including the creation of targets around emission reduction. This could include capital allocation dedicated to the strategy, compensation linked to meeting those goals and just "basically making it real".
While it is a fairly simple process to just avoid high-emitting companies, this decision doesn't actually get rid of any of those emissions.
Bonham said: "What we need to do as investors is focus on real-world emission reductions. To me, that means working with the companies we invest in, and getting them to drive towards net zero."
The second lever involves investing in companies that are proactively creating solutions. He added that while renewable energy is the obvious touchstone, there are many different types of interventions that will help build the pathway to net zero.
While investors need to grow their commitments to the solution space, Bonham sees a real appetite for this pillar in the here and now. He said: "Funds we have that are focused on solutions are our fastest-selling funds by far. People get it and they really want to find a place to put their money that's going to drive solutions. In that sense, we are already seeing an increase in demand across the board."
The final NEI pillar is ensuring that there is a policy framework that helps us reach the net-zero target. Bonham explained: "The investor voice is important in this conversation because we need to be very consistent and supportive of governments that take the steps to create climate policies that are going to help us get to that goal. That's an active role for investors to take to ensure that we have that policy framework."
Investors are now faced with many traditional companies and mainstream investments committing to a net zero ambition. That's meant an increase in awareness, which is welcome, but there remains uncertainty about what this means and how much faith to put into these commitments.
Bonham believes what ultimately matters is that companies and investors alike put real resources to these strategies and maintain a level of transparency on their progress and challenges along the way as we all grapple with the transition to net-zero.