More people realizing sustainability doesn't have to cost returns, though they'd still accept the tradeoff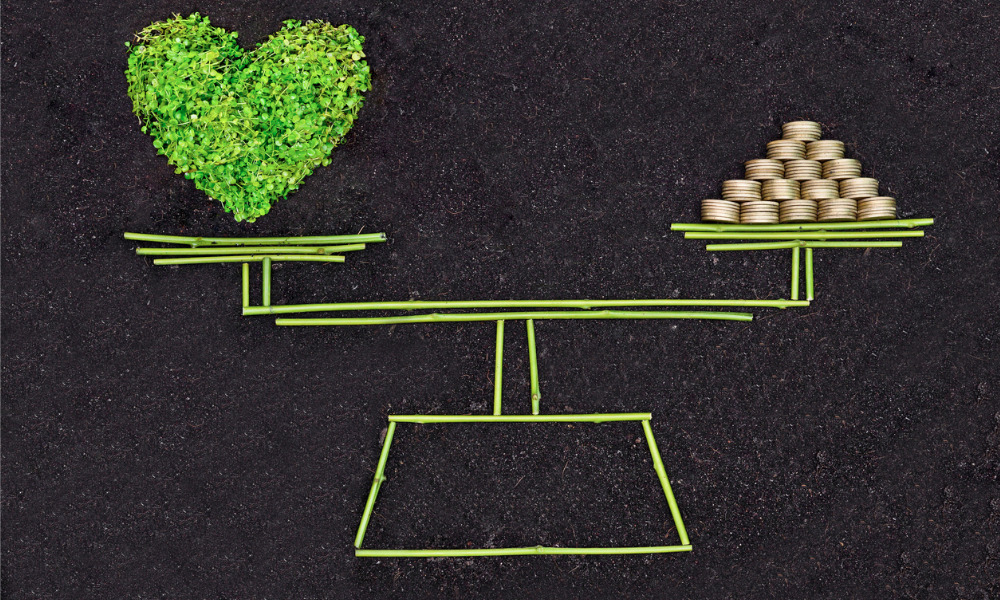 The majority of investors around the world would not sacrifice their personal beliefs even if it meant better returns, according to a global poll from Schroders.
Based on the Schroders Global Investor Study 2020, which surveyed more than 23,000 investors across 32 locations around the world between April 30 and June 15, the company found more than three fourths (77%) of investors refuse to sacrifice their personal convictions even if they were offered higher returns.
"The results of this year's survey are clear – returns are not the only influence of investment decisions," said Hannah Simons, head of Sustainability Strategy at Schroders. "People want their values reflected in the way they invest. People are increasingly looking to contribute to a more sustainable society through their investments."
While 23% said they'd consider compromising their values, they required returns of at least 21% before doing so. That number represented nearly twice the average annual return that respondents expected from their investments over the next five years.
Teasing apart the results by age group, Schroders found that 75% and 76% of 18- to 37-year-olds and Gen Xers, respectively, would not make investments that run against their personal beliefs. In contrast, 82% of those over 51 said they would give up higher returns if it meant giving up on their values.
Separated by country, the results showed Chinese investors to be the most committed to their personal values, with just 10% saying they'd accept higher returns at the expense of their beliefs. At the opposite end of the spectrum, investors from the U.S. and Singapore were tied with 33% saying they'd make such a tradeoff.
Canadian respondents were somewhat close to the global average, with 74% saying they wouldn't make concessions on their convictions even if it meant greater returns.
Of course, getting higher returns and sticking to one's true north don't have to be mutually exclusive. That's evidently clear to 42% of investors surveyed, who said sustainable investments are attractive because they're more likely to offer higher returns.
Another 47% of respondents agreed such investments are desirable because of their wider environmental impact, while 32% said they were drawn to those investments because of their own societal principles.
"Sustainability does not have to come at the expense of performance and it is promising to see this manifesting more strongly each year in the data," Simmons said.