The firm joins 200 other Canadian companies that meet new standards of success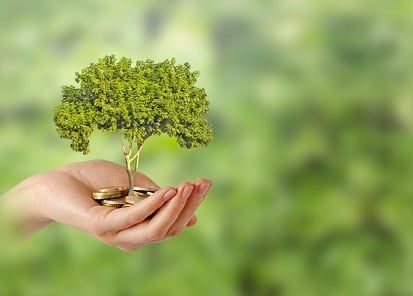 Genus Capital has announced its attainment of B Corporation certification, a new benchmark of business success that's been bestowed on more than 200 Canadian and 2,000 worldwide companies.
"Shareholders are demanding more of companies than a single bottom line," said Genus Capital CEO Wayne Wachell. "They want their investments to contribute to building a clean energy future, through companies that treat their employees right, all while delivering exceptional returns."
Organizations seeking to become certified B Corporations are assessed based on their impact on stakeholders, fundamental integration of sustainability and social responsibility into their business models, and completion of a bi-annual evaluation that ensures their commitment to "do no harm and benefit all."
Firms are only awarded B Corporation status once they're found to meet strict standards for social and environmental performance, accountability, and transparency. In its impact assessment, Genus scored 87 out of 200, compared to a median score of 50 out of 200 for similar companies.
"As a company committed to both building a clean energy future and delivering exceptional returns, becoming B Corp certified just made sense for us," said Genus Capital President J.P. Harrison.
Genus recently released a carbon emissions report that demonstrated fossil-free portfolios' tendency to outperform those that are carbon-intensive. This includes products from the Genus Fossil Free fund family, the first 100% fossil-free fund family developed for Canadian investors.
Over a four-year period, the Genus Fossil Free Dividend Equity Fund and the Genus Fossil Free CanGlobe Equity Fund delivered returns of 12.5% and 15.7%, respectively. This is compared to the 13.4% returns achieved by their benchmarks over the same time period.
For more of Wealth Professional's latest industry news, click here.
Related stories:
What is the next ethical-investing frontier?
Fossil fuels squarely in electric vehicles' headlights