The firm wants to enhance its ability to provide ESG products and services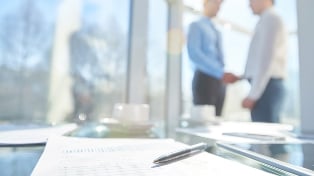 A new move by Morningstar will potentially allow the firm to increase its ability to cater to firms and investors interested in values-based investing.
The firm has paid an undisclosed price to become a 40% stakeholder in Sustainalytics, a global provider of environmental, social and governance (ESG) research and ratings, according to
Asia Asset Management.
Through the deal, Morningstar has bought into the 25-year-old company's bench of 170 analysts, spread across 13 offices internationally, with expertise and knowledge of more than 40 sectors.
The two firms have been partners since they collaborated on the Morningstar Sustainability Rating series for global mutual funds and ETFs in 2015. Now covering more than 35,000 mutual funds and ETFs around the world, the series has grown into the largest dataset of its kind, letting investors assess companies based on how they address ESG issues.
"We have the largest ESG fund coverage universe today, and we look forward to continuing to meet the increasingly sophisticated ESG needs and requirements of our clients through integrated solutions and innovative research that highlights good stewardship, lower costs and transparency for investors," said Morningstar CEO Kunal Kapoor.
Because institutional investors rely heavily on Sustainalytics' advisory services in ESG integration, indexing, compliance and screening, and portfolio analysis, the company has a strong degree of penetration among such companies.
"We are seeing the greatest demand for ESG and corporate governance research and ratings that support the integration of ESG considerations into the investment processes of mainstream investors," Catalina Secreteanu, associate director, institutional relations, Asia-Pacific and Asia at Sustainalytics in Sydney, told
Asia Asset Management
in an email.
The United Nations' Principles for Responsible Investing (PRI), a voluntary scheme for asset managers and owners committed to values-based investing, has gathered more than 1,700 signatories since 2006. Since that time, none of the signatories has seen a year of negative growth.
For more of Wealth Professional's latest industry news, click here.
Related stories:
Robo-advisors jump into socially responsible investing pool
ESG considerations may not hamper portfolio performance