The social media giant is getting left behind by peers as a result of responsible-investing missteps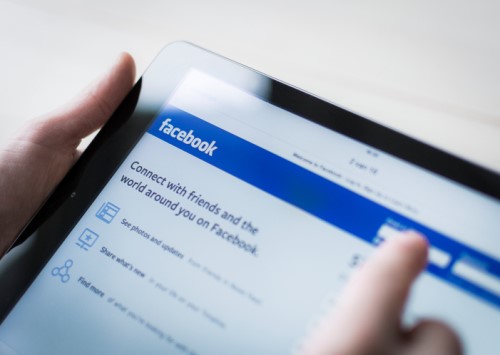 In 2017, Facebook found itself in the middle of a massive scandal involving the improper collection and use of data from tens of millions of its users' accounts. Many portfolios were hurt as the ensuing scandal hit the company's share prices, though some funds escaped thanks to an ESG report that had flagged its vulnerability to backlash.
Two years on, the social media giant stands to get excluded on a much larger scale. "[T]he company sees a dramatic drop-off in ESG rankings in the social category," wrote Drew Voros of ETF.com. "The issue here is transparency of actions, which is a critical element in the 'social' rankings."
He highlighted the close-to-the-vest approach Facebook takes to many of its actions, notably how it sells user data or who gets access to that information. Another issue is how it approaches governance, where it arguably lags behind other tech giants.
The Federal Trade Commission is reportedly set to announce a US$5-billion settlement with Facebook — reportedly the biggest ever against a tech company — for repeated personal privacy violations and violations of a 2011 FTC agreement. It represents only a month of revenue for the firm, but it also comes with a strict set of rules and customer-centered privacy policies that Facebook must follow.
But even before the news of a record FTC fine broke, Facebook has been taking blows in the ESG space for its dubious behaviour. Last month, it was evicted from the relatively new S&P 500 ESG Index because of its lowest-quartile standing in "social" criteria and dismal "governance" score.
"As Facebook's peers raise the bar in their ESG performance, Facebook will need to do even more to rejoin the ranks of the S&P 500 ESG Index," wrote Reid Steadman, global head of ESG at S&P Dow Jones, in a blog post.
Its exclusion from ESG indexes has resulted in its elimination or demotion within ethical portfolios. Among those are the iShares ESG MSCI USA Leaders ETF (SUSL) and the Xtrackers MSCI U.S.A. ESG Leaders Equity ETF (USSG), which launched in May and March, respectively. The two funds have reportedly accounted for over half of the US$4.7 billion in inflows into ESG ETFs this year; while they both have Microsoft and Alphabet included in their top five holdings, neither have any stakes in Facebook.
Meanwhile, the US$1.1-billion iShares MSCI U.S.A. ESG Select ETF (SUSA), which is one of the largest and oldest ESG ETFs, has Microsoft, Apple, and Alphabet in its top five. It has 29% of its assets in tech companies, but Facebook only has a 1% weighting.
"Fortunately for Facebook, exclusion from ESG indexes isn't a one-way trip," Voros noted. "The company could redeem itself and tackle ESG-related issues to qualify for re-entry."
A turnaround could very well prove beneficial for the company. Even if it doesn't rank among the most ESG-friendly companies right away, being among the "most improved" ones could put it back in the good graces of certain index providers.