Millennial interest remains high, but the older generation is starting to build a presence through action and dollars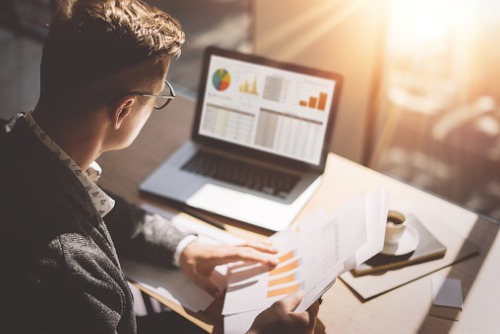 Millennials have generally been seen as the trailblazers for ethical investing, which makes them a natural point of focus for ESG product issuers and professionals with inclinations toward purposeful financial planning. But as ethical investing slowly traction and assets, another generation is stepping in with its support.
Citing the non-profit Forum for Sustainable and Responsible Investment, the Wall Street Journal has reported that ESG investing now accounts for at least 26% of professionally managed assets in the U.S., up from 18% in 2016. BlackRock estimates that ESG ETFs will amass US$400 billion by 2028, compared to just US$25 billion last year.
While a lot of that interest has come from the popularly purpose-driven Gen Y, some numbers indicate that Gen X clients deserve some attention as well. Jackie VanderBrug, head of sustainable and impact investing at Bank of America, told the Journal that interest among Gen X clients — those between 39 and 54 years old — has accelerated faster than any other generation.
A Bank of America survey of people with at least US$3 million in investible assets found roughly 36% of high-net-worth Gen X investors reviewed their portfolios for ESG investments last year, compared to just 36% in 2013. But millennials still led last year's ESG numbers, with 78% looking at their portfolios for such investments.
"From where I sit, Gen X investors are the biggest movers in the ESG space today," Jordan Bastien, a Philadelphia-based financial advisor at RBC Wealth Management who specializes in ESG, told the Journal.
While surveys have consistently revealed greater interest among millennials than Gen Xers, Bastien believes that Gen X puts more dollars behind the movement. That's consistent with the fact that despite being handicapped in terms of population numbers, American Gen Xers possess roughly US$9.2 trillion more net wealth than millennials, according to the Deloitte Center for Financial Services. Over the next decade, Gen X is anticipated to gather US$19.4 trillion in net wealth, in comparison to US$11.6 trillion for millennials.
Read also: Advisor conversations the missing piece in ESG, suggests study
The story of Gen X's role in ESG doesn't end in the U.S. Across the pond, a British investment platform called Plum currently caters to around half a million users; it says that members of its Gen X investor base are more likely to put money in its ethical fund than its millennial investors.
The fund, managed by Aberdeen Standard Investments, excludes companies that participate in extreme factory farming, tobacco, alcohol, and fur. On the positive side, it holds companies that have positive environmental, labour, human-rights, and anticorruption records in accordance with the United Nations Principles for responsible businesses.
Launched in 2014, the fund reportedly held US$75 million in assets as of January 2016, which has swelled to US$406 million as of June.
"What we believe, and we would have to further document, is that as people mature and have children they start becoming more sensitive towards the place they are leaving behind for their children to live in," said Plum co-founder and CEO Victor Trokoudes.