Barometer survey reveals near-universal agreement on value of values-driven companies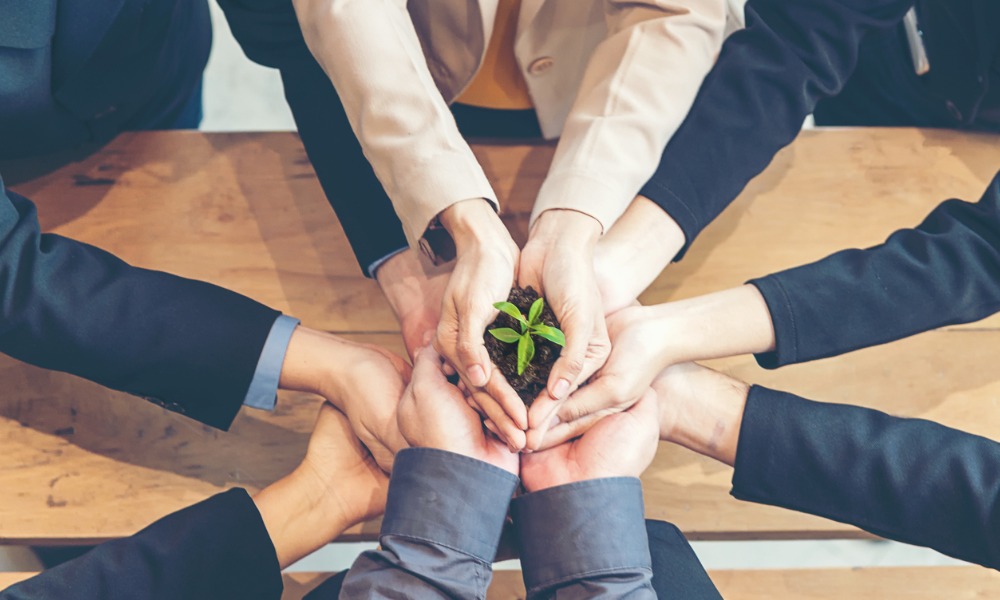 The COVID-19 pandemic may have pushed ESG considerations lower on Canadian institutional investors' priority list this year, but that doesn't take away from their overwhelming commitment to sustainable investing.
According to the Canadian findings of the 2020 Edelman Trust Barometer Special Report: Institutional Investors, 95% of Canadian institutional investors have deprioritized ESG considerations given COVID-19's economic impact on the businesses they hold stakes in. However, an equal percentage say they expect companies to intensify ESG integration across their operations and leadership.
The commitment to ESG is reinforced in other areas as well, as 98% of Canadian institutional investors said they'll continue to consider ESG directly within their investment processes, and 100% said they currently have an ESG leader in their firm.
"The latest special edition of the Edelman Trust Barometer reinforces the fundamental importance of Environmental, Social and Governance initiatives for businesses in building and maintaining trust with the investment community, during the pandemic and in the years to come as the economy recovers," said Nina Godard, National Financial Communications Lead, Edelman Canada.
More than eight tenths (84%) of Canadian institutional investors agreed that expectations for profitable companies to deliver on ESG initiatives are greater for profitable companies compared to those that are unprofitable or struggling.
Reflecting those expectations, 90% of respondents said they will stay away from companies that do not provide adequate disclosure on their ESG performance. The ones that show themselves to be strong ESG performers, on the other hand, deserve a premium valuation on their share price, according to 95% of the participants.
Strong diversity and inclusion metrics are important for 95% of the participants, who agreed that scoring well on those measures will lead to a better share price; a further 65% expressed strong agreement that board diversity affects trust, representing a 19-point rise over last year. And while 72% of participants across the six markets Edelman surveyed said they screen for diversity and inclusion metrics, that number rises to 80% when focusing on Canada.
This year has seen social ESG factors rise into prominence, with 74% of Canadian investors identifying it as a key trust driver – 25 percentage points above 2019, and 12 percentage points above the six-market global average.
The survey results also highlighted large investors' rejection of the shareholder-first model of corporate purpose. Ninety-two per cent said that a multi-stakeholder model of governance is more conducive to delivering long-term financial returns, and more than two thirds (68%) said a business that shares a clear vision of how it will positively impact society will garner greater trust among investors.
Companies that fail to meet Canadian institutional investors' standards should also brace themselves for a reckoning. Nine tenths (92%) of the institutional investors surveyed expressed an interest in taking an activist approach to investment, representing a 17-point annual rise. Most sustainability-focused investors in Canada appear to hold companies in low regard, as 89% of participants said most companies are not prepared to deal with activist campaigns.
Over the next six months, 91% of institutional investors said they'd broach the topic of corporate culture with the boards of their portfolio companies. Another 88% said they'd engage on human capital management, while 82% said they'd shine a spotlight on diversity and inclusion.
Nearly six tenths (58%) of respondents – seven percentage points more than last year – also agreed companies that hold executives accountable by linking executive compensation with ESG target performance are more trustworthy.
"With investors increasingly tracking positions on factors such as climate change and diversity and inclusion, ESG integration is essential for Canadian businesses to meet this new universal standard," Godard said. "This is true despite the financial and operational challenges posed by the pandemic."