Amid global sustainability challenges, fund seeks to identify quality businesses that address these issues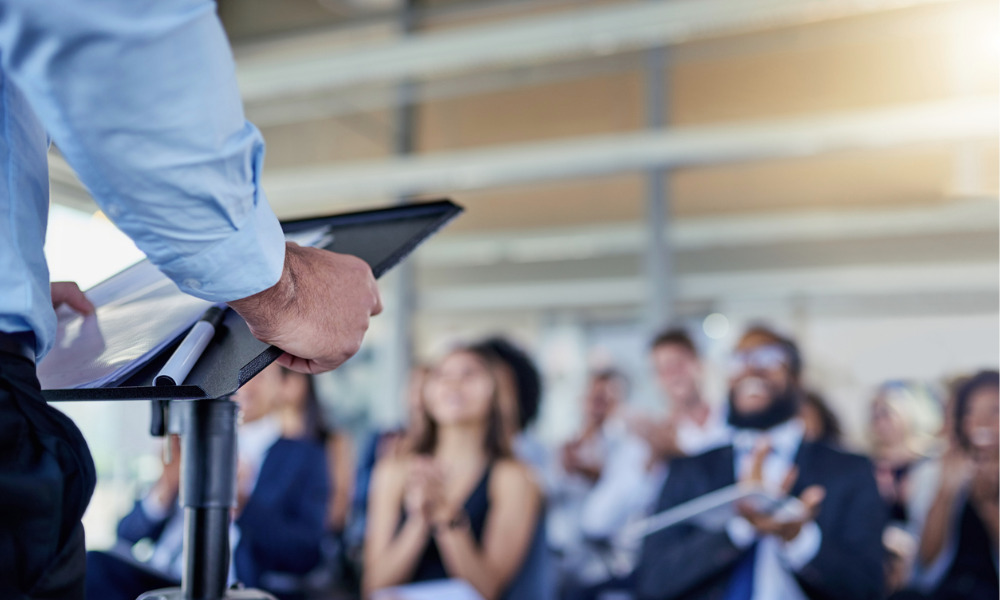 The world is facing ever-pressing sustainability challenges and one fund is utilising its robust research process to identify quality businesses that address these issues.
The BMO Sustainable Opportunities Global Equity Fund takes long-term positions in these companies. A focused 30-50 stock portfolio, about 40% of the strategy has been owned for more than seven years, while 35% for more than 10 years.
BMO GAM is partnering with Wealth Professional for WP Invest ESG 2020 on March 25 at Arcadian Court, which will feature debate and panels around ESG issues facing advisors.
Portfolio manager Nick Henderson oversees the BMO Sustainable Opportunities Global Equity Fund and told WP there are implicit areas it simply won't invest in, such as tobacco and alcohol, which clearly run against the grain from a sustainability perspective. Hard exclusions include companies where the majority of revenues are derived from fossil fuel-related activities.
Previously called the BMO Fossil Fuel Free Fund, the fund is now managed out of London and backed up by an 8-person investment research team, supplemented by an in-house 17-strong dedicated ESG research team. It's enjoying good inflows with an AUM of C$ 52.9 million and Henderson said this reflects people's changing attitudes.
"This is an area of investing that for a long time people thought was nice to have but there were continual conversations that it was at the expense of returns," he said. "But that has really flipped on its head and people now see that ESG issues are fundamentally business risks and opportunities that we need to be factoring into our valuation. Equally, if we can harness these structural tailwinds, then that offers the potential for a superior risk-reward trade-off."
Two successful firms in the fund shine a light on its investment strategy. One holding is a Danish company called Ørsted, which is a market leader in the building and maintenance of offshore wind farms. Henderson said he is seeing a rapid increase of capacity into these farms.
It serves as a useful comparison, strategy wise, with the solar industry, which the fund does not invest in despite foreseeing major deployment. Henderson told WP the quality of the investment case in these underlying businesses is not strong enough to support our investment because the barriers to entry are simply too low.
With wind farms, the development and maintenance are structurally and technologically a much harder operation, requiring relationships with local authorities and regulators. The barriers to entry, therefore, are much higher.
Henderson said: "We believe that the runway to continued returns within this industry is much higher and therefore much more attractive. Ørsted has been deploying capacity and winning new contracts for wind farms, so the outlook remains very good and that's been reflected in the share price."
From this environmental piece to an example of the fund's societal perspective, it also holds a position in HDFC Bank in India, which is strong within the retail market and in rural areas where millions of people remain "unbanked" and don't have the financial security that comes with having a bank account.
The bank is, therefore, educating individuals and seeing an increase in deposit flows that can spark decent loan growth.
"It is a strongly growing profitable bank that is helping the local population but that tailwind is providing them with the opportunity to grow. It is a business that we own within the strategy and like very much."
The fund is closely aligned with BMO's engagement philosophy of "Invest and Improve". As well as investing in a company to make a positive contribution to ESG issues, BMO then works with companies to improve how they are taking into account these risks and opportunities. This involves conversations with management teams and boards of directors of the invested companies to drive that improvement.
"I think investors are increasingly wanting to not only align their investments with their values, but also to know that their investments are having a voice and are having some sort of an impact into how businesses are run for the better," Henderson said.
"This strategy does that. We report on the level to which we engage and where we have success stories, we highlight those."
The WP Invest ESG event will feature a host of expert speakers. To register, click here.
BMO Global Asset Management is a brand name that comprises BMO Asset Management Inc., BMO Investments Inc., BMO Asset Management Corp., BMO Asset Management Limited and BMO's specialized investment management firms.
®/™Registered trade-marks/trade-mark of Bank of Montreal, used under license.
This article is for information purposes. The information contained herein is not, and should not be construed as, investment, tax or legal advice to any party. Investments should be evaluated relative to the individual's investment objectives and professional advice should be obtained with respect to any circumstance.
The viewpoints expressed by the Portfolio Manager represents their assessment of the markets at the time of publication. Those views are subject to change without notice at any time without any kind of notice. The information provided herein does not constitute a solicitation of an offer to buy, or an offer to sell securities nor should the information be relied upon as investment advice. Past performance is no guarantee of future results. The statistics in this update are based on information believed to be reliable but not guaranteed. This communication is intended for informational purposes only.
Any statement that necessarily depends on future events may be a forward-looking statement. Forward-looking statements are not guarantees of performance. They involve risks, uncertainties and assumptions. Although such statements are based on assumptions that are believed to be reasonable, there can be no assurance that actual results will not differ materially from expectations. Investors are cautioned not to rely unduly on any forward-looking statements. In connection with any forward-looking statements, investors should carefully consider the areas of risk described in the most recent simplified prospectus.