As the world marks Earth Day, complaint is submitted to competition watchdog alleging misleading advertising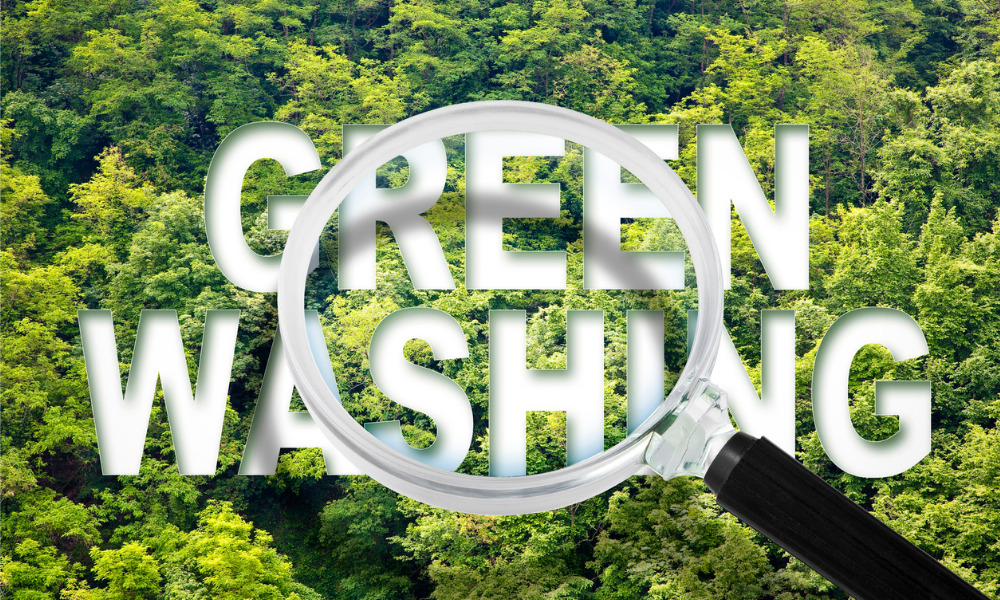 Canada's largest bank has refuted 'greenwashing' allegations after a complaint was submitted to the federal competition watchdog requesting an investigation into misleading advertising.
Filed yesterday – a day before Earth Day – six members of the public, supported by environmental groups, accused RBC of hypocrisy given its climate commitments and fossil fuel financing.
The applicants include Judy Wilson, Chief of the Skat'sin te Secwepemc-Neskonlith Indian Band and secretary-treasurer for the Union of British Columbia Indian Chiefs (UBCIC), and Eve Saint, a Wet'suwet'en land defender. They are supported by environmental groups Stand.Earth and Ecojustice.
In a press release, they asked the Competition Bureau to investigate RBC for "misleadingly presenting itself as taking action on climate change that aligns with the Paris Agreement". The truth, they claim, is that in 2021, its financing of fossil fuel companies totalled $34.4 billion in loans and underwriting and $50.4 billion in investments.
In a statement emailed to WP, a bank spokesperson said: "RBC strongly disagrees with the allegations in the complaint and believes the complaint to be unfounded. RBC has been engaging with our clients, partners and other stakeholders, working towards solutions to help Canada meet its net-zero commitments. It's critically important that we get the transition to net-zero right in order to address climate change and we have laid out a clear strategy for meeting climate goals."
The complaint touches a nerve for the wealth industry given the rise in ESG investing in recent years and the crystallization and prominence given to the Paris Agreement's carbon emission goals. The target is to reduce emissions by 45% by 2030 and reach net-zero by 2050 to limit temperatures to 1.5 degrees above pre-industrial levels.
The applicants requested that, should an inquiry confirm that RBC's statements are misleading and false, the Competition Bureau imposes a fine of $10 million, to be available for Indigenous-led organizations to use for climate mitigation and adaptation in Canada.
"RBC has claimed that it will achieve net-zero in its lending by 2050 and will come out with targets and draft plans over the next two years, but this commitment is undermined by RBC's continued financing of fossil fuels and its failure to account for the bulk of emissions from the fossil fuel financing it provides," Matt Hulse, Ecojustice lawyer said.
"Without a credible plan, RBC is just making an unverified promise to clients that it will act eventually. By continuing to finance fossil fuel expansion, RBC is misleading its clients by stating that RBC supports the Paris Agreement and is committed to reaching net-zero emissions by 2050."