Guardian Capital LP has developed a European institutional approach to better serve all retail investors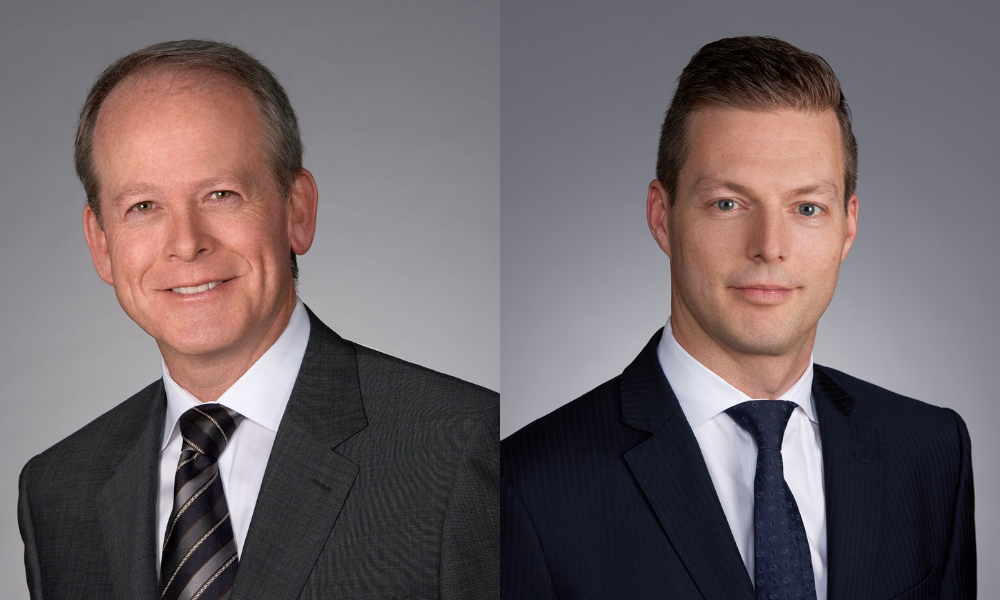 Advisors are snapping up Guardian Capital LP's new group of six Sustainable Funds, which provide every type of Canadian investor with access to high-net-worth asset allocations, including some asset classes that they wouldn't normally see in their 60/40 balanced funds.
"We just launched them and they're doing fine," Barry Gordon, Guardian's head of Canadian retail asset management told Wealth Professional. "But I think the key performance indicator for us is the number of advisors who are actually using it and recommending it for their clients."
The six funds, launched in January, range from 10% to 100% equity with a different fixed income/equity mix at each step to correspond with investors' different risk profiles. About 200 advisors have already climbed on board, and the funds now have about $10 million in assets.
"It's definitely hitting the mark, and getting adoption by a broad range of advisors," said Gordon.
Adam Murl, Guardian's Vice-President of Retail Research and a portfolio manager, said it launched the funds to take an institutional approach to portfolio construction to these funds, which are traditionally simply bond equity.
"If you look at what CPP and the teachers do, there are all these different tools and different asset classes to create more efficient portfolios over time," he said. "So, by using things like liquid alt, real estate or infrastructure – different categories – you can improve the risk adjusted return over the cycle."
Guardian, which has a large European presence but is partnering with its west coast affiliates, also wanted to achieve its ESG goals while delivering good returns. So, it created a retail version of what it was seeing in large pension plans and endowments from around the world.
"There's a lot of interest on the west coast for solutions like this," said Murl, "So, we thought we'd create these institutional like models and also take the institutional experience that we have from Europe and around the world and bring that to bear on these funds."
Gordon said Guardian also wanted to address the challenges of ESG investing, which means since different things to different people and has also resulted in a lot of greenwashing. It wanted to be able to provide an independently verifiable approach to validating ESG, so is using Morningstar Sustainalytics rating tools plus its own internal ESG approaches and screens.
"We want to give investors a single ticket solution that has a transparent and verifiable ESG approach, while also coming at it from a best of breed investment management perspective," said Gordon. "To my knowledge, we're the only fund company that takes an open architecture approach to portfolio construction, and then uses the Sustainalytics screen to verify its ESG bona fide."