While there's broad interest in responsible investing, lack of discussion and awareness is still an issue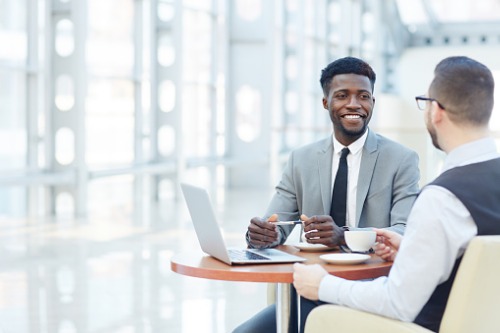 Given the trillions of dollars in assets that have gone into impact investing, it's safe to assume that it will enjoy some longevity. And while millennials are credited as the primary force behind the shift, a new survey of US adults over age 18 conducted by Allianz Life Insurance finds that the story doesn't end there.
According to the study, 66% of millennials expressed an interest in ESG investing. Nearly half of Gen Xers and baby boomers said the same.
But among the participants in the survey who were working with advisors, only 30% said they have had a discussion about ESG investing; among that cohort, 69% initiated the conversation. And with positive perceptions of ESG prevailing among 75% of respondents with advisors, there appears to be a gap between interest and discussion.
"Financial professionals have a huge opportunity in front of them to proactively discuss ESG investing with clients," said Todd Hedtke, chief investment officer for Allianz Investment Management. "It's important to work with them to identify what issues are important and help them build their portfolio in a way that reflects their values."
The study found that only 17% of millennials were actually participating in ESG investing; among Gen Xers and baby boomers, the number dipped to 7% and 3%, respectively. When asked how much ESG factors mattered in their investing decisions, 64% of millennials said they are important, while 54% of Gen Xers and 42% of boomers said the same.
Despite the broad interest, the majority of participants from all generations (71% of millennials, 64% of Gen Xers, and 69% of boomers) said that they weren't sure how to determine how closely companies aligned with causes they supported. This, despite a similar majority (77% of millennials, 64% of Gen Xers, 61% of boomers) saying that ESG is a key factor in determining which companies to do business with.
Looking at the ESG concerns that resonated with people, Allianz Life Insurance found that some of the top issues were:
Safe, humane working conditions (93%)
Access to affordable health care (93%)
Eradicating diseases (92%)
Senior services/protecting elderly (92%)
It also looked at deal-breaking issues — those that caused respondents to stop doing business with companies — which included:
Animal testing (38%)
LGBTQ+ equality issues (26%)
Level of executive compensation (24%)
But there appeared to be a gap between people's stated priorities and how they invested. While 84% of all participants said "safe working conditions for employees" was important, just 42% said their investment decisions hinged on that issue. The same goes for transparent business and finance practices, which 81% said were important but only 44% actually used to choose investments.
Follow WP on Facebook, LinkedIn and Twitter