Impact fund, which is aimed at $1 million net worth clients and up, is hailed as a 'movement-builder'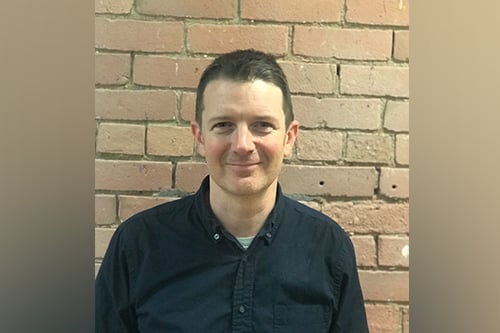 Advisors with intergenerational foresight can steal a march on rivals by embracing a new fund that aims to maximize investors' philanthropic impact, according to Tides Canada.
The Canadian charity has launched ImpactDAF, the first customizable Impact Donor Advised Fund (DAF) in the country to be 100% invested for impact. This mode of investing focuses on companies, organizations and funds that have the intention to generate social and environmental impact alongside a financial return.
Typically, with a donor advised fund, this is only derived from grant dollars while the underlying investments often have neutral or negative impacts. By creating an ImpactDAF – which is designed for foundations, philanthropists, advisors, families and individuals with a minimum $1 million balance - positive impacts are created through both the grant-making dollars and investments.
Todd Jaques, director, strategic initiatives, Tides Canada, told WP that over the "next decade and beyond", advisors will need to be able to support intergenerational clients' increasing interest in aligning their wealth with their values.
He said: "While most advisors have an excellent understanding of the financial implications of philanthropy, very few understand how to deliver meaningful impact. As the era of 'chequebook philanthropy' comes to a close, customized philanthropic solutions are seeing increased demand.
"Advisors who want to provide added value to their clients should view philanthropic giving not solely as a tax instrument, but as a relationship-building opportunity. Since contributions to the ImpactDAF are eligible for tax receipts, advisors can offer their clients sound financial planning advice while also providing a unique philanthropic experience."
He added the fund will help advisors with two types of clients: those who want to make an impact through their philanthropy and those who are interested in impact investing. The former can include addressing a specific social and/or environment issue, while the latter can be encouraged to participate via the low risk of a philanthropic gift.
Jaques believes that the wealth management industry in Canada needs a tool that will make it easier to unlock the possibilities, with climate change and inequality accelerating. The global impact investing market was worth $502 billion in 2018, doubling in size since 2017.
Blending philanthropy and impact investing is something that can help unite investors towards making a difference and he added that ImpactDAF is a "movement-builder".
He said: "We've heard from many philanthropists who are interested in impact investing but don't know where to start. We've also spoken with impact investors interested in increasing their engagement with philanthropy. The ImpactDAF is designed to be an entry-point for these two groups to expand the positive impact of their wealth."
The crucial element of this 100% impact invested fund is that it's fully customizable, meaning philanthropists can create an ImpactDAF that will align both grant-making and impact investing towards addressing a specific social or environment issue like freshwater health, gender equality, or species protection.
Jaques explained that the returns from the ImpactDAF investments flow back to the DAF itself, so the grant-making capacity grows over time.
He added: "In some cases, this can be substantial growth. For example, Beyond Meat's recent IPO saw significant gains for a number of DAFs that had invested in the company's developmental and research stages. All of this means that donors can have greater, more focused, and longer-term impact through the ImpactDAF."
Not only does Tides Canada put forward that investors can have greater impact via this new strategy but it also believes it is more cost-effective. Usually, philanthropists have to set up foundations and hire staff to design and deliver grant-making programs, which carries a significant cost.
"With the ImpactDAF, philanthropists recommend grant-making and investment priorities at the outset. Experienced and connected sector experts then design and deliver impactful programs based on the specific ImpactDAF priorities. The work to customize and administer the ImpactDAF is covered by a portion of the charitable funds contributed, while the donor receives the full financial benefit in the form of a charitable tax receipt."
The fund will be invested with a customized strategy that aligns with each DAF's mission and the success of the portfolio will be measured using a methodology aligned with the United Nations Sustainable Development Goals (SDGs). It is invested and managed by the Genus-SVX Impact Investment Counsel, a strategic partnership between Genus Capital and SVX.