While both provide opportunities to tap into home equity, learn the benefits of a reverse mortgage versus a HELOC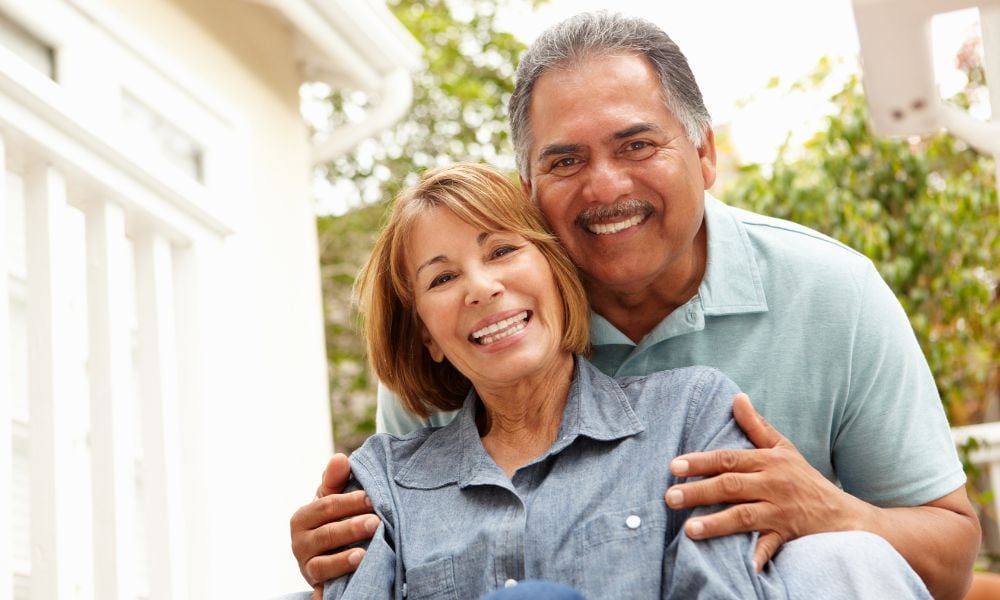 This article was produced in partnership with HomeEquity Bank.
Do your clients need help meeting their income requirements? Savings and accessing cashflow to maintain their desired lifestyle can be a challenge due to increasing inflation. However, home ownership is one advantage that retired Canadians possess. RE/MAX reports that nearly 70% of Canadians own their homes. Tapping into home equity can serve as a valuable resource to fulfill the cashflow needs of your clients.
Canadian homeowners 55+ looking to turn some of the equity in their homes into extra cash typically consider two options: the CHIP Reverse Mortgage, or a Home Equity Line of Credit (HELOC).
Taking out a HELOC
HELOC lenders typically allow homeowners to access up to 65% of the value of their homes. Clients can borrow funds as needed (up to the agreed-upon amount) and must make minimum monthly interest payments on the withdrawn amount. Unlike a mortgage, there is no fixed schedule for principal repayments. Borrowers can pay off the line of credit at their convenience. Due to the security provided by your client's home, these lines of credit usually offer lower interest rates than other credit options.
Getting a reverse mortgage
The other common way homeowners tap into their home equity is by utilizing a reverse mortgage. The CHIP Reverse Mortgage by HomeEquity Bank allows Canadian homeowners aged 55+ to access up to 55% of their home's value and generate tax-free cash without having to move or sell. Homeowners can receive the funds as a lump sum or regular monthly deposits. Additionally, one key benefit of a reverse mortgage is that there are no required monthly mortgage payments. Those who opt for the CHIP Reverse Mortgage can use the funds for anything they want such as renovations, purchasing a second property, debt consolidation, health care expenses, and more.
Advantages of a HELOC
A HELOC offers several advantages, including its structure and convenience. It operates as a revolving line of credit, allowing your clients to access funds whenever needed once they are approved for the line of credit. Clients are not required to make interest payments until they withdraw money from their line of credit account. Furthermore, as the principal is paid down, the borrowing capacity of a HELOC increases back to the original credit limit, ensuring ongoing access to cashflow for clients.
Historically, HELOCs have incurred a lower interest rate than reverse mortgages. However, this traditional advantage of a HELOC over a reverse mortgage has narrowed over time, in fact, as of the end of 2022, the average HELOC rate was approximately only 2% lower than the average reverse mortgage rate. Furthermore, the CHIP Reverse Mortgage 5-year Special Rate was slightly below the average HELOC rate in early April 2023.
Advantages of a reverse mortgage
The CHIP Reverse Mortgage offers the notable advantage of eliminating monthly mortgage payments, which can significantly impact your clients' lives, particularly in the current economic climate where cashflow is a concern. This helps ensure a consistent income stream without worrying about immediate repayment, making it an attractive option for retirees looking to maintain their lifestyles. Here are some other benefits of the CHIP Reverse Mortgage:
Simplified underwriting: The absence of strict income or credit score requirements is helpful to older Canadians who don't qualify for a HELOC and those whose income may have decreased after retirement.
No need to requalify: There's also no need to requalify with the CHIP Reverse Mortgage, whereas a regular HELOC may require continuous credit score checks and reviews affecting your client's ability to access a HELOC when needed.
Death of a spouse does not impact a reverse mortgage: In the case of a HELOC, the passing of a spouse can prompt the bank to assess the credit score of the surviving spouse.
CHIP has fixed-term rate options: The CHIP Reverse Mortgage can be locked in for up to a five-year term, whereas the prime lending rate of a HELOC will fluctuate as it is linked to the Bank of Canada's prime rate. Recent events have demonstrated that this increases borrowing expenses during rising interest rates.

To learn more about how the CHIP Reverse Mortgage can help your clients tap into their home equity , visit us online or Contact a Business Development Manager today.