With retirees increasingly concerned about the rising cost of living, the CHIP Reverse Mortgage provides access to a stable source of extra income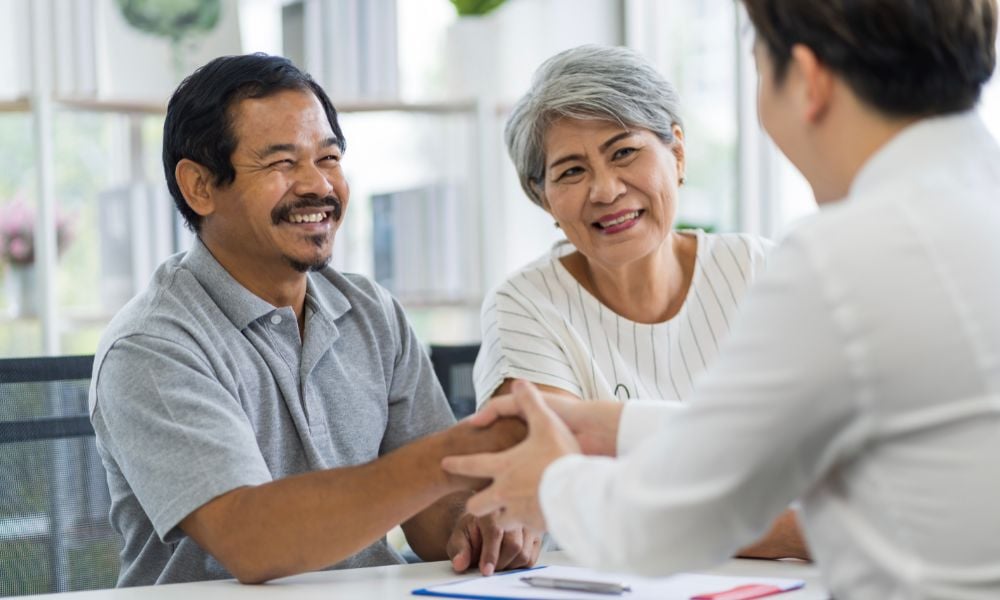 This article was produced in partnership with HomeEquity Bank.
Access to additional income is crucial for today's retirees due to surging inflation and the increasing cost of living in Canada. The Bank of Canada's response to inflation has also raised concerns among retirees, leading to uncertainty in equity markets and worries about future investment returns. A survey shows that 55% of Canadians fear their retirement savings won't be sufficient, leading 62% to delay retirement due to inadequate savings or investments. Moreover, 63% of older Canadians worry they may never retire. These challenges highlight the need for a solution to address retirees' concerns. Fortunately, there is an option that can help alleviate some of these concerns, the CHIP Reverse Mortgage by HomeEquity Bank.
Using the CHIP Reverse Mortgage as an alternative income stream
The CHIP Reverse Mortgage by HomeEquity Bank serves as a supplementary income stream that can help address the rising cost of living while reducing the strain on other, less tax-friendly investments.
With the home being the most significant asset for most retirees, the CHIP Reverse Mortgage is an opportunity for Canadians 55+ to access the equity in their home to make retirement more comfortable and financially secure. Obtaining and managing the CHIP Reverse Mortgage can also be surprisingly simple.
The absence of onerous requirements around income and credit scores makes it an attractive option for people earning less after retirement. And unlike a HELOC, the CHIP Reverse Mortgage can be locked in for a five-year term.
Meet the Smiths
To illustrate how the CHIP Reverse Mortgage works, let's consider the example from a couple named Krista and John Smith.
Krista and John Smith, a 67 and 69-year-old vibrant couple living in Scarborough, Ontario, reside in their beloved $1,300,000 home. Despite diligently building a modest investment nest egg with the guidance of their financial advisor, the Smiths are worried that they will need to use a large portion of their savings that they have worked so hard for or sell investments early to maintain their standard of living in their golden years.
Knowing that the Smiths own their home, their financial advisor recommended a valuable option to help improve their standard of living: tapping into their home's equity using the CHIP Reverse Mortgage by HomeEquity Bank. The advisor ran through the key benefits for them, including:
Minimize monthly investment withdrawals to preserve growing tax-sheltered assets.
There are no required monthly mortgage payments with the CHIP Reverse Mortgage while they live in their home; the total amount becomes due only when the house is sold, or through their estate if they pass away.
Funds received are tax-free and have no impact on government benefits like Old Age Security (OAS).
Augment retirement cashflow by accessing small tax-free monthly advances from home equity.
Delaying or eliminating the need to downsize their home and enabling them to age in place.
Krista and John chose the CHIP Reverse Mortgage as their solution and were able to receive $443,500 from the equity of their home to put towards their retirement income. Krista and John can now enjoy retirement stress-free and use the funds for a range of needs such as healthcare costs, home renovations, debt consolidation, and simply enjoying a more comfortable lifestyle.
Conclusion
The challenges faced by retirees today, including inflation, interest rate hikes, and concerns about retirement savings, highlight the crucial need for an alternative income source. The CHIP Reverse Mortgage offers a practical solution for Canadian retirees aged 55 and above, allowing them to access the equity in their homes to address the rising cost of living.
To learn more about how the CHIP Reverse Mortgage can help your clients tap into their home equity, meet their various needs, and enjoy their golden years, visit us online or Contact a Business Development Manager today.