Learn how Canadians 55+ can use home equity to cover health and well-being costs with the CHIP Reverse Mortgage by HomeEquity Bank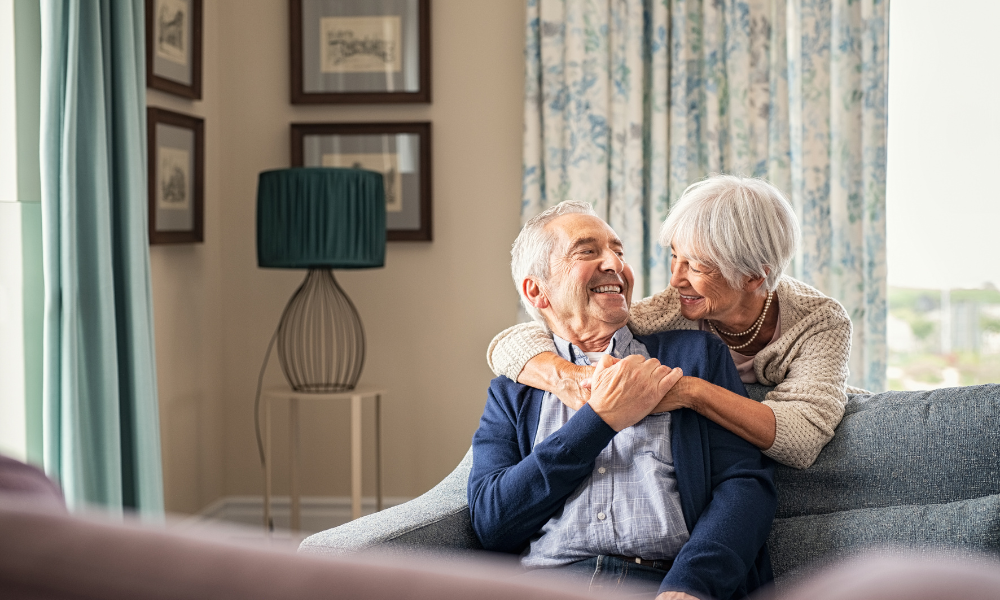 This article was produced in partnership with HomeEquity Bank.
Canadians are living longer than ever before. Reports show a Canadian living in the 2020s can expect to live to 81.75 years, compared to the 68.29 years they could expect to live in 1950. This increase in life expectancy is great news, but it comes with a price tag, as it can lead to a shortfall in retirement savings. Today, the average Canadian is expected to outlive their savings by 10-12 years.
As well as all the usual budgetary constraints that come with living in the 21st century, there is another sting in the tail for ageing Canadians in the form of health care costs. As people get older their health care costs will also increase. These costs will cut significant chunks out of their retirement savings, thereby causing shortfalls between what they have and what they need to enjoy retirement.
These trends are set to continue, with demands for long-term care estimated to reach 606,000 patients in 2031, up from 380,000 in 2019, according to a report by Deloitte, which also forecast an increase of in-home care to around 1.8 million patients.
Approximately 93% of Canadians aged 55 and better prefer to age in place*. This means Canadians want to live out their golden years in familiar surroundings and do not want to sell regardless of how much their home is worth.
Ageing in place makes for a happier and healthier retirement, with individuals able to maintain their independence with minimal change and related stressors. They remain engaged with their family, friends, and communities, preventing a premature decline in health. They also have access to tailored care from in-home caregivers.
This overwhelming desire collides with the reality that out-of-pocket healthcare costs are the biggest expenditure for those over 65. These healthcare costs increase with each decade of retirement, with health problems becoming more frequent on average around the age of 77.
Three-quarters of Canadians have made no provision for long-term care costs in their retirement plan. At the same time, monthly expenses can add up and put significant stress on retirement savings.
Luckily, the CHIP Reverse Mortgage by HomeEquity Bank can help.
The CHIP Reverse Mortgage has been designed exclusively for Canadian homeowners aged 55 and better, and it provides access to up to 55% of their home value. The money is tax-free and has no impact on government pensions. No monthly mortgage payments are required, and your client will continue to maintain ownership and control of their home.
HomeEquity Bank's suite of products can support aging in place by funding minor home improvements to improve access, safety, and liveability. Additionally, your client's can fund at-home care, from simple help with household tasks to round-the-clock health care services.
With the CHIP Reverse Mortgage, Canadians no longer need to choose between health and well-being. The future is in their own hands.
Ready to provide your clients with a tax-efficient solution that will help them live their retirement on their terms? To learn more about the CHIP Reverse Mortgage and how it fits into your clients' financial plans, Contact a HomeEquity Bank BDM today.
*Survey conducted by Ipsos on behalf of HomeEquity Bank. April 12-16, 2022.​
HomeEquity Bank is a Schedule 1 Canadian Bank offering a range of reverse mortgage solutions including the flagship CHIP Reverse Mortgage™ product. The company was founded more than 35 years ago to address the financial needs of Canadians who wanted to access the equity of their top asset – their home. The Bank is committed to empowering Canadians aged 55 plus to live the retirement they deserve, in the home they love.