Province's proposed opt-out from Canada Pension Plan raises tough 'what if' questions, says PM and financial planner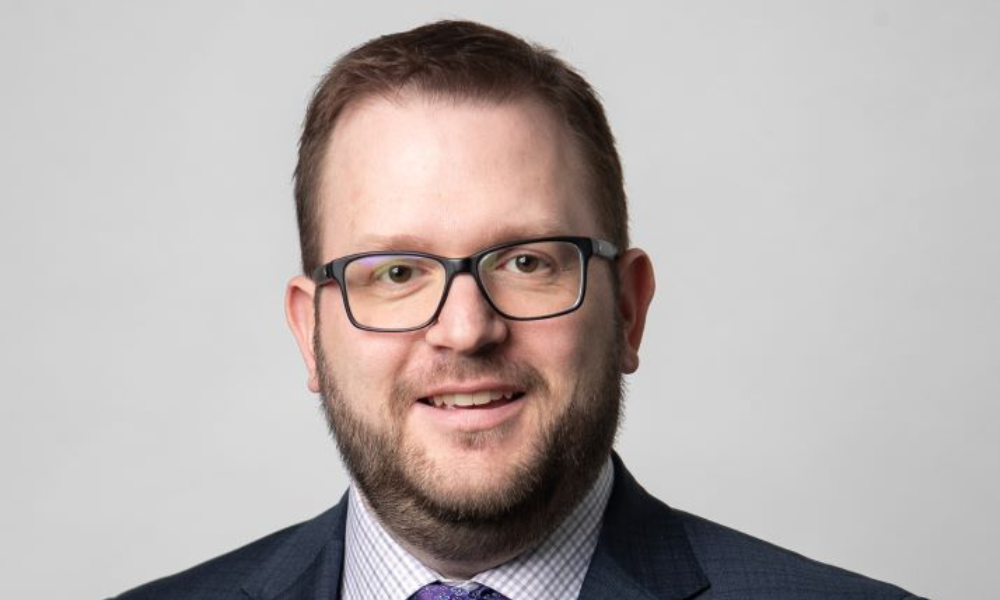 To say it's been an interesting few weeks in Alberta would probably be an understatement.
Since the government headed by Premier Danielle Smith advanced a proposal for the province to quit the Canada Pension Plan, the province has turned into a focus of national conversation.
That proposal has provoked some strong reactions, with Finance Minister Chrystia Freeland warning it would be a costly and irreversible mistake. A war of narratives has also been playing out on screens across Alberta, with the provincial government and the opposition party each coming out with their own commercials for or against the move.
"A few clients are starting to ask about it," says Markus Muhs, senior portfolio manager and financial planner at Muhs Wealth Partners with CG Wealth Management, who practices in the province. "I do financial plans for all my clients, and the Canada Pension Plan factors into those plans."
Alberta's CPP exit could complicate retirement plans
Clients concerned about Alberta's potential pullout from the CPP shouldn't be overly worried, Muhs says. While he acknowledges it could be disruptive, he says reviewing and adjusting plans in response to legislative changes is par for the course for him and other qualified financial planners.
But the fact remains that the proposal, should it push through, would create additional layers of complexity for retirement income planning. If Alberta were to set up an Alberta Pension Plan [APP], Muhs says it would require new calculations for people who move in or out of Alberta.
"A lot of affluent people who work and make a living in Alberta don't retire here; they go to BC. So what does this all mean for them? Practically everyone in Alberta has friends and family across the country, so what would this mean for them?" he says.
"Say you're a younger person, and you've worked in Newfoundland for 10 years [where you contributed to the CPP]. Now you've moved to Fort McMurray, and you're contributing to the APP. Do your CPP contributions translate into the APP? Are you going to have two [government pension plan] incomes when you're retired? How's that all going to be squared away?"
Under the current system, an Albertan could work within the province up to age 65, all the while contributing to the CPP. Life could take them to BC, where they might choose to continue working part time, and they may still want to make CPP contributions. An APP in Alberta, Muhs notes, could throw a curve ball for people in that scenario.
"Will that mean this person has an APP, and an additional CPP? Or could someone accumulate a full 40 years of APP, then also contribute a bit of money in CPP?" he says. "I'm sure all this will be thought about if the exit happens, but it just creates extra complexities that we don't really need."
Quebec's pension plan: not a perfect precedent
Proponents of the APP proposal might point to the Quebec Pension Plan (QPP) as proof that it can be done. But it's not an apples-to-apples comparison, Muhs argues, given Quebec's larger size and more nationalistic structure.
"I'm sure there are a lot of people moving back and forth between Ontario and Quebec, but there's probably generally a little bit less of that movement than what you'd see between Alberta, Saskatchewan and BC," he says. "The Prairie provinces and BC are all very integrated … It's just a different ball game here than it is in terms of how Quebec manages things."
Alberta's proposed exit from the CPP has been a source of heated debate, with critics raising concerns about the impact it would have on Canadians in other provinces. Based on one much-touted calculation by LifeWorks, the province is entitled to 53% of the CPP's assets – potentially a monumental windfall for Albertans that could also severely handicap other retirees and pre-retirees across Canada, outside of Quebec.
"It's a wonderful thing that Canada has the CPP that's so well-funded. You hear these stories from the US about social security, and how it could run dry in the next decade," Muhs says. "[Exiting and getting half of the CPP assets] would be a huge boon for Alberta. … But it probably would not work, and it would definitely put other people at a disadvantage."