Portfolio manager explains why move helps him address clients' needs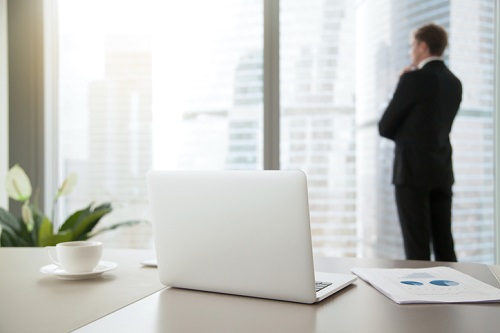 Chad Larson said the decision to move from a bank to an independent platform means he can be more nimble in serving his "upmarket" clients.
It was announced this week that Larson had left National Bank Financial and moved his MLD Wealth Management Group to Canaccord Genuity Wealth Management, assuming the title of director, senior vice president, portfolio manager.
The Calgary-based advisor, #1 in Wealth Professional Canada's 2018 Top 50 Advisors list, said that while he enjoyed his time with the bank, he had simply come to the conclusion that Canaccord's culture and independent platform was "a better fit" for his business.
He said: "It's a fantastic move and such a great fit. We came to the realisation a while back that as we developed and refined our own process and invested very heavily in our own people, our processes and our philosophies, they were not congruent with the vision of the bank-owned dealers."
He added: "We're not all things to everyone; we are all things to a very small group of clients, and their needs are incredibly diverse and expansive now and in the future."
Larson said the large bank platforms are great but sometimes homogenous with their scale built around product, whereas he feels "true scale is built by process and people, which are harder to manufacture and control". The credit crash, he added, has made banks stronger but less nimble.
Larson said his assets are growing as high-end clients, enthused by the new independent platform, transfer more cash across. One recently turned a $500,000 account into a $10 million one based primarily on the switch.
He said: "We manage towards supporting great businesses. They are not all the same. There are unique styles of doing business with unique clients with unique goals, and we needed to ensure we didn't have any restrictions in how we provided advice to our clients."
Despite such a big career move, Larson has not been distracted from the markets. He called February's downtick the "first crack in the sentiment armour" and said there are three big challenges facing investors in the next quarter: the late stage of the cycle, valuations and wavering sentiment.
He believes valuations are stretched and that a reversion to the mean would suggest the S&P 500 could retreat, although the amazing growth of tech companies casts uncertainty over whether they are over or fairly valued, so he is watching closely.
He said: "We have to be optimistically cautious. We are carrying an elevated weighting in cash, we have maintained our exposure to the US dollar and we have pared back exposures and harvested profits where we can. We're neither bullish nor bearish; we are somewhere neutral.
"In the late stages of a cycle we're knife fighting for basis points here and it's all hands on decks to make sure we meet the needs of our clients."
Related stories: