Besieged on multiple fronts, advisors are turning to model portfolios as an elegant solution for many problems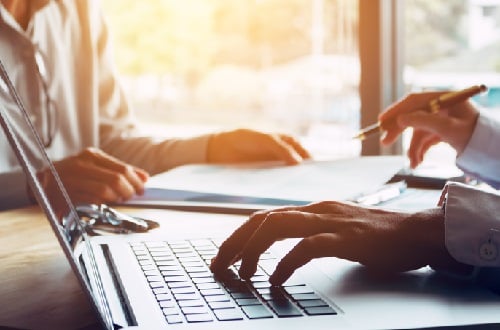 Firms across the financial-advice industry are looking at different ways to gain an edge, and one way has been to search for scalable products and services. That includes one option geared toward simplifying the investment-management aspect — and it has gained significant popularity.
In a survey of 500 financial advisors, Broadridge Financial Solutions discovered a surge in model portfolio use as more financial professionals see models as an essential part of their toolkit. Facing increasing complexity within their businesses, 85% of financial advisors are currently using model portfolios, with 70% blending models and custom portfolio design. Over half of advised assets (54%) are reportedly in model portfolios, with the proportion expected to reach 58% over the next two years.
The strongest impetus for model portfolio adoption or consideration was business scalability, as cited by 65% of financial advisors already using them and 35% of those not using them. Financial advisors using models also cited other reasons such as leveraging investment-management experts (50%), focusing efforts on client building and retention (47%), and better addressing compliance and regulation (36%).
The increasingly important role of financial planning also plays a part: 78% of financial advisors surveyed believe that their clients care more about planning, service, and support than beating the market, while 83% agree that model portfolios are critical in freeing up time for financial planning.
"By shifting assets to model portfolios, financial advisors are acknowledging that they aren't just being asked to provide investment management expertise – they need to prioritize holistic financial planning and client service," said Matthew Schiffman, Principal at Broadridge Financial Solutions.
Financial advisors seem to consider model portfolios as a solution more suited for smaller portfolios, with 73% saying they prefer the approach for client portfolios under $500,000. In contrast, just 46% prefer models for portfolios under $1 million, and 31% prefer them for portfolios exceeding $1 million.
Some respondents, especially the 15% who do not use model portfolios at all, voiced concerns. Within that group, 69% said they will definitely or probably not adopt models in the next two years; 59% see money management as part of their value-add for clients; and 51% believe their clients are paying for customized solutions. More broadly, 51% of all survey participants cited concerns that model portfolio usage would hinder their efforts at being differentiated from robo-advisors; 46% had doubts about models' effectiveness in down or turbulent markets; 45% think such portfolios make risk assessment more difficult; and 35% believe that clients would consider them lazy for using models.
Looking back at the past three years, advisors were more likely to have increased rather than reduced their dependence on asset managers, with increases of 50% among those using models and 31% among those who do not. Top reasons for increased tapping of asset manager resources included scalability, growth, and efficiency (23%); better understanding a manager's strategies to make informed decisions (16%); and providing more professional expertise and guidance on investments and the market. Asset managers were also the most like resource for advisors constructing or rebalancing portfolios in-house, with 74% of those using models leveraging support from asset managers, followed by Morningstar (65%) and in-house proprietary tools (55%).
"From a product and distribution perspective, asset managers need to explore placing more of their funds into model portfolios to meet demand, as well as consider creating more sophisticated products to attract higher-end investors," Broadridge said. "From a marketing and sales perspective, asset managers need to arm their wholesalers with specialist knowledge and constantly promote digital content that assuages advisor – and ultimately investor – concerns."
Follow WP on Facebook, LinkedIn and Twitter