Investment firm's study reveals returns are not harmed by ditching oil and gas staples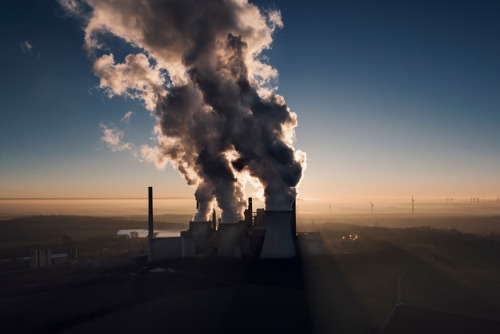 Investors who don't want to finance climate change can divest from fossil fuels without hurting returns, according to a Vancouver investment firm.
Genus Capital has released a report on its five-year fossil free data - entitled 2018 Divestment Report – that showed how the Fossil Free CanGlobe Equity Fund, from May 2013 to July 2018, outperformed its benchmark (by more than 2%) and the overall Canadian stock market index, which both included coal and carbon-producing industries.
The report also revealed that backtesting 20 years detailed how divesting would have yielded better financial returns than the TSX and the MSCI World Index.
Mike Thiessen, Genus's manager of sustainable research, said he is telling clients they don't need fossil fuels in their portfolio to get good performance and that other sectors have done better over the years than oil and gas.
He said: "A lot of our clients decide to divest because of values – they don't want to be financing climate change so they don't want to be investing in oil and gas companies.
"That's a big part of it, making sure your portfolio is aligned with your values. But more clients are starting to divest based on financial considerations and that's a big part of our report."
Thiessen said many are resistant to losing oil and gas from their portfolio because they've been invested so long and the price of oil has gone up considerably over the past 20 years.
However, he said other sectors have exceeded this and investors concerned about aligning their money with values need not worry about hurting returns. Thiessen warned, though, that they should plan how to fill that portfolio gap carefully.
He said: "We've done a lot of studies on this and found that the best way to reinvest the money is to invest in sectors and industries that are highly correlated with energy in the short term from a stock performance point of view but will outperform in the long run.
"We found that sectors such as materials, financials and telecommunication companies are quite correlated with energy in the short run but will outperform in the long run. This way your portfolio won't act too differently from the market so it won't have large deviations but you can still be divested.
"Another aspect of divesting is to think globally because in Canada we are so tied to oil and gas that it does make it more difficult when about 30% of our TSX is either energy utilities or the transportation of oil and gas. If you look at the world, it's about 12% - it's much easier to divest 12% than it is 30%."
Thiessen added that investors should also realize the risks at this stage of investing in clean energy, with stocks more volatile similar to tech stocks.
He said: "[Better profits] is not something that's going to happen right away and certainly right now there are not nearly as many options to invest in renewable energy as there are for oil and gas. Renewable energy companies can be more volatile and aren't making money yet but hope to be in the future."