Company that acts as a clearing house for mutual funds leads fight against cyber breaches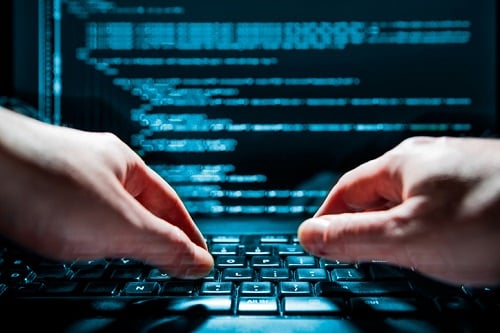 Fundserv
may be the "silent machine" underpinning the mutual fund industry but it isn't getting complacent.
The centralized platform, which acts as a one-stop shop to facilitate sales of mutual funds from different manufacturers across Canada, celebrates 25 years of business this year.
However, with the pace of technological change continuing at breakneck speed, it remains alert to the threat of cyber attacks and has created its own cybersecurity council, bringing together members to share knowledge on how to keep transactions safe from the "barbarians at the gate".
Toronto-based CEO Karen Adams said: "Everyone has to trust in this process and these days that's really important. If you talk about what we want to do in the future, we want to remain dependable and reliable for many years to come.
"These days, everyone is talking about cybersecurity threats. It's very important that the hub of this industry is locked down tight. That need for trust has increased dramatically. The barbarians are at the gate, the cybersecurity threat is real and Fundserv better be taking that very seriously."
She says that to ensure the security of the transactions and that trust is maintained in Fundserv, members are invited to contribute their knowledge and expertise.
She said: "I think that it's important we understand that the cybersecurity threat is best approached collectively rather than unilaterally, so we put together a cybersecurity council only recently with a number of our members because we are all interconnected and there is a systemic risk there.
"It makes sure we are all sharing best practices, talking about what each one of us is doing to make sure we are all protected and sharing what Fundserv does to make everyone more comfortable."
Adams says the company operates "under the radar" despite clearing $1 billion on a regular basis. She estimates that they process around 50-60% of mutual funds in Canada but admits that some advisors will not know who they are.
She said: "We are the glue that brings the industry together. I don't think it was anticipated to play that role 25 years ago but because we are impartial and we're the centre of this industry, clearing everyone's transactions, that is what has happened.
"We find that because we are this central place, we bring people together, who are otherwise fiercely competitive out in the market, to make life easier for everyone involved, and ultimately the Canadian investor."
To build on its role as cybersecurity leader, and develop its core services and talent, Fundserv has announced the appointments of Genevieve Groat as chief relationship officer and Wayne Hong to the role as chief information officer.
Related stories:
Canadian firms lag in cyber breach detection
Protect yourself and your clients from the lurking cybercriminals