The surprise move could boost business for other low-cost competitors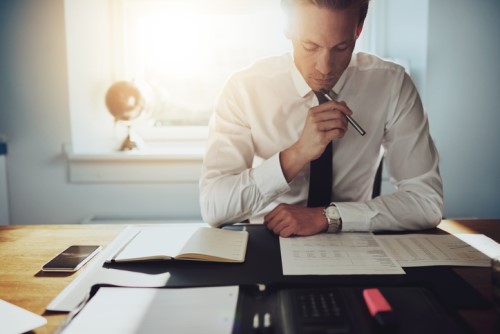 Fidelity's surprise announcement of new no-fee index funds, along with lower fees for other index funds, was definitely welcome news for many investors. With that initial excitement, the firm can expect to increase its market footprint — but it could also benefit some low-cost rivals.
Fidelity may have fired the first shot, but BlackRock, Vanguard, and Charles Schwab also have the "scale and/or more diversified business models with revenue streams other than base management fees," according to Fitch Ratings. By leaning on securities lending or wealth management for revenue, it's also possible for those rivals to offer zero rates, reported ThinkAdvisor.
Moody's Investors Service, meanwhile, said that BlackRock and Vanguard will gain from the industry shift "toward a model that anchors client relationships with commoditized, cheap or free passive products provided at the lowest end of a spectrum of advisory services."
Following the news from Fidelity, BlackRock said the move will provide "greater access to iShares ETFs" on the Fidelity platform. A Vanguard spokesperson told ThinkAdvisor that it "will continue to lower the cost of investing on our index and active funds, as we have for the past 40 years"; Schwab said it is staying "laser focused on delivering straightforward, transparent and low-cost products" to investors.
But none of the three companies have announced lower fees in response.
The report from Fitch also noted that Fidelity's zero-funds "will only continue to sensitize investors to fees." That spells added pressure for traditional investment managers, particularly for less diversified firms with insufficient scale, to deliver strong performance or provide better analytical tools or other forms of support to their distribution intermediaries.
Citing data from Dimensional Fund Advisors, Fitch analysts said that only 14% of surviving actively managed US equity funds outdid their benchmarks after fees over a 15-year period through the end of 2017. If Fidelity's announcement triggers an explosion of zero-fee products, many higher-fee active funds will end up sustaining major damage.