BlackRock strategists also assesses tech and energy stocks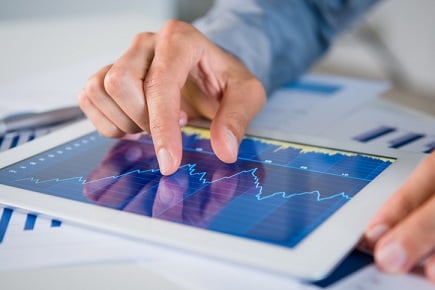 Bond proxies risk being the laggards of this late-stage bull market but investors should look to tech and energy to keep driving the expansion.
That's the view of Kurt Reiman, chief investment strategist at BlackRock Asset Management, who said the rise of volatility from its 2017 levels is in part down to indices adapting to new narratives: trade frictions, US tax reforms and the regulatory verve towards technology companies.
He acknowledged that tech has always been a volatile sector that can drag the market with it but said that, despite the likes of Facebook making front-page news for the wrong reasons, they remain good performers.
He said: "Tech has been the swing variable but we would just focus on the fact tech companies have really good sales figures coming through; lots of cash on their balance sheet, quality balance sheets. We're still looking at a sector that's done well. It's the second-best performing sector this year and valuations are not stretched relative to recent averages."
Reiman said Canadian investors can look to the US as a destination for returns, with the tech sector being a major attraction, especially with the TSX having so little exposure to it. It's not all about tech, however.
He said: "We also focus on financials, higher rates, deregulation, return of cash to shareholders – they are the primary drivers for financials and very different to the secular structural growth argument for tech.
"In the mid-to-late stage in the expansion, we'd be looking to some deep value cyclicals like energies and commodities to perform. They are pretty beaten down and oil prices have held steady. They are at a multi-year discount and have declined in the US and Canada as a share of the overall index, so look for that to be another driver."
Reiman warned, though, that not every sector will keep pace as investors head into the final stages of the cycle. He believes that if the bond market continues to face higher yields, reflecting an improved economic backdrop and some return of inflation, the markets will endure periods of weakness along a path to higher levels.
He said: "We'd be buyers on dips but the sectors that would realty get penalised and they have been, would be the bond proxies – telecoms, consumer staples and utilities would be the laggards."
Related stories: