Excited Industry veteran putting his vision into action with new venture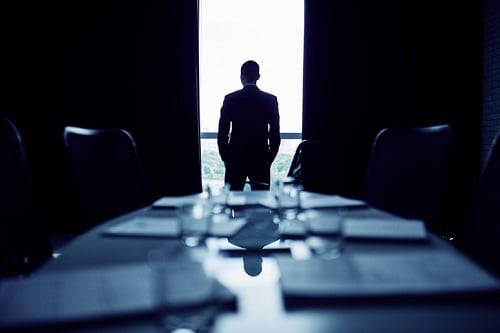 Starlight Capital has just launched its first wave of products – but excited CEO Dennis Mitchell said this is just the beginning, with his three-to-five-year plan consisting of 8-10 products.
The firm recently announced the Starlight Hybrid Global Real Assets Trust, which is a combination of 60% listed securities and, uniquely, 40% direct investments. The direct investment is split evenly between two underlying funds: the Starlight Canadian Residential Growth Fund, which provides direct exposure to Canadian real estate, and the EagleCrest Infrastructure Canada LP, which is managed by Fiera Infrastructure, a subsidiary of Fiera Capital.
Earlier this month, Mitchell and his team also listed the Starlight Global Real Estate Fund and Starlight Global Infrastructure Fund on NEO. The mutual funds and ETFs can be found under the tickers SCGR and SCGI.
For industry veteran Mitchell, it's a realisation of a long-held ambition.
He said: "I've been thinking about Starlight Capital for over 20 years now – I've always wanted to build an asset manager from the ground up and the rest of the people on my team, they've all come to this venture with an idea of exactly what it is they want to build and so we are going to bring different solutions to Canadian retail investors.
"Right now, we have 8-10 unique and different solutions we'd like to launch and I can't front run [them all] myself – some of them we can do ourselves, some of them we are in partnership with Starlight Investments, our parent company, and some of them will require a third-party partner."
Mitchell wants to give the products room to breathe and said that real estate and infrastructure, while traditionally under-represented, has consistently outperformed equities and fixed income.
Regardless of interest rate policy, he said the sectors are vital diversifiers for investors moving forward.
He said: "Investors should always have a diversified portfolio because nobody really knows what lies ahead in terms of inflation, interest rates and macro-economic policy so you should always have a diversified portfolio.
"Real estate and infrastructure have been key components of institutional portfolios for over a decade now and they've been strong performers.
"We've got data that indicates that over decades both real estate and infrastructure have outperformed equities and fixed income, and a lot of people will point out that over the last decade or two, interest rates have been on a steady decline.
"If that were the case and that was all that was driving the performance of real estate and infrastructure, then they shouldn't have outperformed equities and equities shouldn't have outperformed fixed income.
"If it was just all about interest rates declining then you would have expected fixed income to have outperformed stocks and real estate and infrastructure and that has just not been the case.
So, you should always be diversified and I think real estate and infrastructure is now quickly become core parts of the alternative portfolio that every investor should have.
"They provide outperformance and have historically done so with less volatility than the market as a whole."