Seasoned portfolio manager highlights how global go-anywhere approach breathes new life into asset class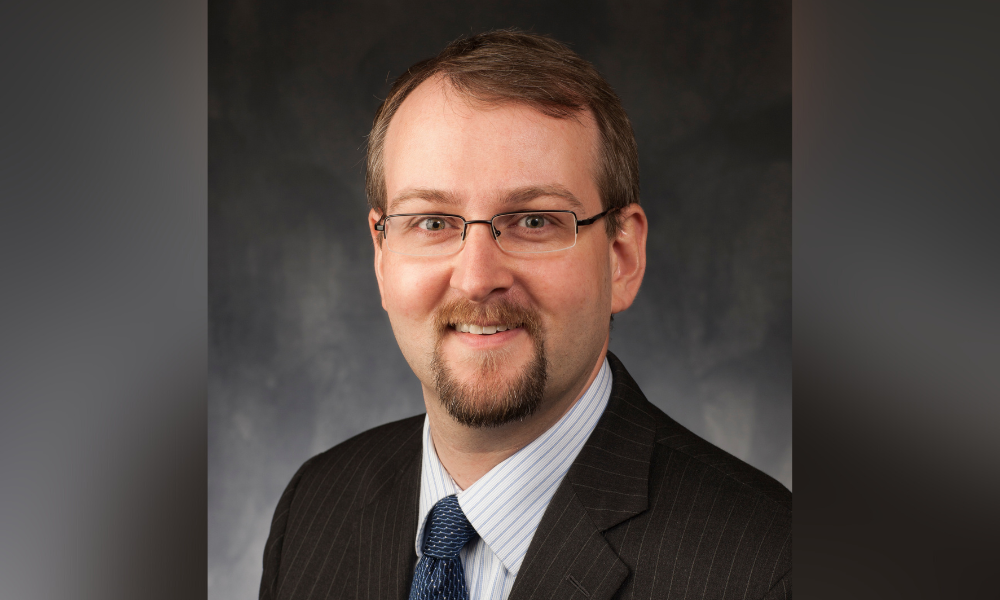 This article was produced in partnership with Manulife Investment Management.
For more than a decade, it seemed fixed income was a tough sell.
Throughout the 2010s, a low-interest rate environment meant investors had to put up with measly yields, which were reduced further as central banks slashed rates when the pandemic hit. Today, central bankers are normalizing policies in the face of record inflation, putting upward pressure on yields – but the speed of that response has sparked volatility and raised other risks in the asset class.
"There's certainly been a lot of questioning around fixed income. But we don't think fixed-income investing is dead," says Christopher Chapman, managing director and portfolio manager of the Global Multi-Sector Fixed Income Team at Manulife Investment Management. "Investors will always hunt for yield. Lo and behold, we believe yield is now on offer, and you don't have to stretch that far out along the risk spectrum to get it."
Chapman and his team run the Manulife Strategic Income Fund. An active strategy that spans an entire spectrum of geographies and asset classes, the portfolio offers yield potential with a volatility profile similar to high-quality rated fixed income.
Eyes and ears around the world
The Global Multi-Sector Fixed Income Team is a well-oiled machine. With more than 30 combined years of experience managing the product on average, its members are located in different parts of the globe, which means they can constantly monitor and tap into the full opportunity set presented across a variety of local markets.
"Having eyes and ears in those regions helps facilitate the sharing of ideas and communication from within the broader firm as well," Chapman says. "It allows us to better manage risks and take better advantage of opportunities."
With a flexible asset-allocation approach, the team has the ability to avoid unattractive areas of the world in favour of more compelling areas. From a duration standpoint, that means being tactical about balancing what's priced in the markets with their broader macro view.
"We do think there's a potential for a shallow recession within the US and Canada, as central banks manufacture a slowdown," Chapman says. "Europe is certainly going to face some challenges, and I think the energy issues will be at the forefront throughout the winter at least until the springtime of next year."
China is taking steps to relax its restrictive zero-COVID policy, but the team believes the restrictions will remain largely in play, limiting the effectivity of stimulus measures like rate cuts that the government still plans to implement. Meanwhile, they're projecting a continued deceleration in inflation, which gives them additional confidence to increase duration within the portfolio.
"You're still seeing that tug-of-war between inflation and growth, so there's still some volatility in yields as the market shakes out," he says. "We've increased duration from about three and a half to about four and a half years over the last 12 months."
Hitting the risk-return sweet spot
While yields are rising globally, Chapman's team sees pockets within developed markets where they're rising in a meaningful way. Some jurisdictions have tightened more quickly than Canada and the U.S., which means they now appear to be closer to the end of their rate-hiking cycle.
"We've been increasing exposure to high-quality places like Australia and New Zealand, Norway, these are triple-A type situations where yields have moved a lot," Chapman says. "You can get 3%-plus yield on the five-year Australia bond nowadays; a year ago, that was maybe half a percent.1"
The fund's use of currency management gives it an additional edge; rather than being fully hedged or fully unhedged, it's able to pivot as needed. Chapman estimates that capability has generally added value to the fund's returns over a full market cycle.
"We take an active view on where we think the right place to be is in currency. It's a risk management tool, but also, historically, it's been an alpha generator," Chapman says. "Now that we're seeing differences in interest rate levels from central banks, the hedging part of the equation means you can benefit from this type of actively managed strategy."
Over the past year, the team has been moving to de-risk credit within the fund, lightening exposure to its below-investment grade holdings. The portfolio now has a higher weight in double-B rated securities versus single-Bs, with no exposure to triple-C bonds.
"If we do see some economic dislocation over the coming six to 12 months, we expect lower-quality debt will feel the most pain," Chapman says.
Since last summer, the team has maintained a position in bank loans, which have performed relatively well against a lot of other asset classes1; Manulife's research suggests that outperformance tends to run up until the end of a rate-hiking cycle. Within the U.S., compelling yields have emerged in certain corners of the securitized space like single-asset single-borrower loans.
"Areas like credit risk transfers have historically been pretty attractive. We're playing in the top tranches, which are single-A or triple-B-rated," Chapman says. "Yields now on the top tranches are around 4.25%, and the triple-B tranche yield can reach 5.5%1. Those are still for floaters, so you're not taking interest-rate risk."
A cycle-tested strategy
For many fixed-income investors, the volatility in markets so far in 2022 has been an unwelcome experience to say the least. But with their ability to navigate and steer through what's been a perfect macroeconomic storm, Chapman and his team have a different view.
"If anything, I think this turmoil serves as a good reminder that you can find some good benefits in actively managed fixed income, certainly compared to the damage that benchmarks have experienced over the course of this year," he says.
The Manulife Strategic Income Fund has certainly proved that out, Chapman says, thanks to a process that's been tried and forged over multiple market cycles with various drivers of volatility. In an industry where some strategies get shuttered before their first birthday, the fund's history speaks volumes; its track record in Canada goes back to 2005, while its US record stretches back further into the 1980s.
"As investors, you're looking for the longer-term perspective. There's been a lot of volatility this year, but now I think the landscape is pretty compelling," he says. "If you're thinking about that long-term approach to investing, I think you'll stay the course."
1 Bloomberg, as of September 16, 2022
Sponsored by Manulife Investment Management, as of September 2022. 
The views expressed are those of Manulife Investment Management and are subject to change as market and other conditions warrant. Information about a portfolio's holdings, asset allocation, or country diversification is historical and is no indication of future portfolio composition, which will vary. Please read the fund facts as well as the prospectus before investing. The indicated rates of return are the historical annual compounded total returns including changes in unit value and reinvestment of all distributions and does not take into account sales, redemption, distribution or optional charges or income taxes payable by any securityholder that would have reduced returns. Mutual funds are not guaranteed, their values change frequently and past performance may not be repeated. Past performance is not indicative of further returns. Certain research and information about specific holdings in the Fund, including any opinion, is based on various sources believed to be reliable. All overviews and commentary are for information purposes only and are not intended to provide specific financial, investment, tax, legal, accounting or other advice and should not be relied upon in that regard. This material was prepared solely for informational purposes, does not constitute an offer or an invitation by or on behalf of Manulife Investment Management to any person to buy or sell any security and is no indication of trading intent in any fund or account managed by Manulife Investment Management. 
Manulife Funds are managed by Manulife Investment Management Limited (formerly named Manulife Asset Management Limited). Manulife Investment Management is a trade name of Manulife Investment Management Limited.
Commissions, trailing commissions, management fees and expenses all may be associated with mutual fund investments. Please read the fund facts as well as the prospectus before investing. Mutual funds are not guaranteed, their values change frequently, and past performance may not be repeated. 
© 2022 Manulife Investment Management. All rights reserved. Manulife Investment Management, the Stylized M Design, and Manulife Investment Management & Stylized M Design are trademarks of The Manufacturers Life Insurance Company and are used by it, and by its affiliates under license.