Company signals intent as it moves into market with typical low-cost vehicles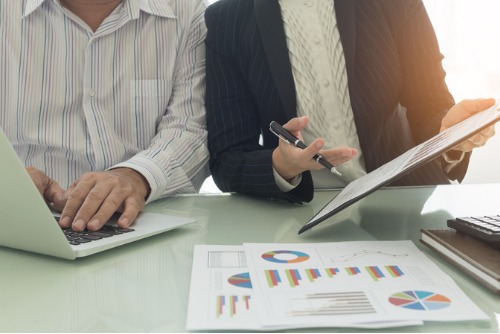 Vanguard launched its first series of low-cost Canadian mutual funds and told investors: this is just the beginning.
The company, which is synonymous with driving down the price of ETFs, outlined four funds yesterday – the Vanguard Global Balanced Fund, Vanguard Global Dividend Fund, Vanguard Windsor US Value Fund and Vanguard International Growth Fund – that all have a maximum management fee of 0.50% and a minimum investment of $5,000.
Atul Tiwari, managing director of Vanguard Investments Canada, said the products continue its mission to bring down cost and allows them to start building a platform in the $1.5 trillion Canadian mutual fund market, which is significantly larger than the $160 billion ETF landscape.
It's a typically aggressive play by Vanguard but Tiwari said moving its pricing philosophy into the mutual fund space is a natural step
"It's in our DNA and across all our products," he said. "With respect to the mutual funds, obviously they are low-cost options and we believe that when you combine them with the fee-based model that more and more advisors are adopting, it's pretty compelling portfolio for investors.
"We have a unique structure, built to produce low-cost products. If that results in some of our competitors reducing their fees like they did in the ETF space, then that's great and a win for all Canadian investors."
Tiwari made no bones about Vanguard's ambition: to establish itself in the Canadian mutual fund industry in the same way it has expanded its ETF range.
He said: "These are our first four products and when you take a look at the ETF platform, we came out with six in December 2011 and now we have 36 with about $16.6 billion in assets here in Canada.
"We're looking to do something similar with our mutual fund platform; start with these four, get out in the market and build the brand. We will add to this in the future and keep building our platform."
The funds are F-class and available through fee-based advisors, while a couple of discount brokerages have also picked them up. Tim Huver, head of product, highlighted the fee structure that will go up or down depending on each fund's performance. He said the four offerings give investors the chance to make strategic moves beyond their own borders.
"We have started with a buildout of global mandates and so what we're seeing for Canadian investors is a reduction in home bias and more of an interest in having a more diversified portfolio and investing globally.
"We also offer products, if you look at our global balanced fund, that provides exposure to multiple asset classes - both equities and bonds within the same portfolio."