CEO explains the deep digging that goes into selecting companies for mutual fund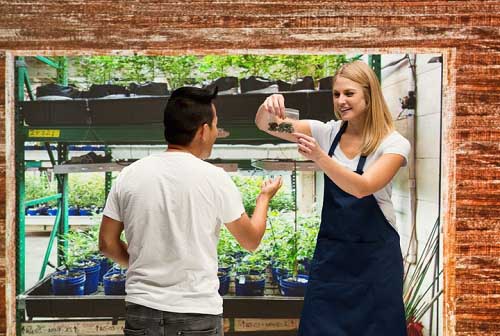 As Canada's marijuana "prohibition" era draws to a close, it's going to take extensive due diligence to separate the weed from the chaff, according to a leading asset manager.
Charles Taerk is president and CEO of Faircourt Asset Management, the sub-advisor for the Ninepoint-UIT Alternative Health Fund, which is the first actively managed cannabis-focused mutual fund in Canada to have a full one-year track record, with returns of more than 35% since its inception in March last year.
The fund is focused 50% on cannabis, with companies like MedReleaf, CannTrust and Hydropothecary notable successes, while the other 50% consists of alternative health stocks and technologies. Taerk said this split provides investors with growth as well as protection from volatility.
He stressed the importance of the fund's active approach and the level of digging that goes into picking companies. He said the days of passive strategy victories in the sector, where the rising tide captured all the boats, are now over as the sector matures.
He said: "You're seeing companies diverge in terms of their revenue capability and earnings capability; some companies are more profitable. We have to do a lot of work - we interview management teams, we visit these facilities on a regular basis and we judge the management team on their previous promises to deliver."
He added that accounting rules mean firms can sometimes cloud information required to make a judgement. And with speculation rife about takeovers and aggressive consolidation moves, Taerk said he has to look management teams "straight in the eye" and ask the tough questions.
He said: "We have seen many people who are excited to be in the cannabis industry but they don't have a clue. So you need to separate who the real players are. The challenging part is, the media likes a story but there is no evaluation or criticism or analysis of the companies. It's more, here is a good story and it drives stocks but for us we're looking at profitability, growth, efficient operations; we need to do it a little differently."
While the legalization of recreational marijuana still not over the line – the government makes a final reading on June 7 – Taerk believes there will eventually a good balance between domestic recreational and global medical.
He cites recently released figures from CIBC, which predicted Canadian industry-wide sales in medical cannabis will rise from about $500 million to $6.5 billion in the next two to three years.
He said: "So we're talking three years and a ten-fold increase in revenue. In addition, they are looking at an EBITDA of a billion dollars annually. Whether we get there in two years, three years or five years, it's still a significant amount of growth from where we are now."
Related stories:
Aurora 'can't offer any great premium' to MedReleaf
Why pot industry is heading for a meltdown