BlackRock strategist on what the Bank of Canada decision means for investors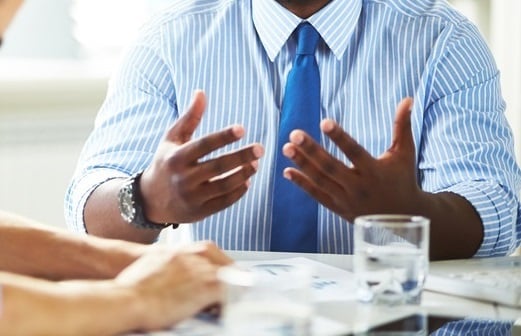 Caution should be the buzz word for portfolio managers after the Bank of Canada's latest interest rate hike.
Governor Stephen Poloz announced on Wednesday that the benchmark rate will increase 0.25% to 1.5%, reflecting his confidence in the economy despite NAFTA uncertainty and global trade tensions.
Kurt Reiman, managing director and chief investment strategist for Canada at BlackRock, said that he doesn't see any pressure to lift rates further given that "near-term inflation pressures are fleeting" and that we're going to be trending around a 2% growth rate.
He added that, data dependent, he doesn't see any more hikes this year and believes the same level of caution that is feeding into monetary policy decision-making should also be reflected in portfolio allocation.
He said: "The acceleration in economic activity has plateaued and, in some cases, moderated so there's still an expansion but there's a bit more uncertainty around the trajectory to the upside and downside.
"Financial conditions are no longer as accommodative as they were. That means as investors we have to build portfolios that are maybe more resilient to the prospect of a downside result in the economy, while also maintaining the stance that could benefit from things turning out better than expected.
Reiman said that, as expected, cash rates have moved up, providing for higher yielding assets. Heading into the second half of the year, BlackRock has decided to take a little more exposure in bonds and lighten slightly its overweight equity position.
He said: "We're investing in markets where we have our greatest confidence but we're also putting that to work in the front end of the yield curve. So I think the prudent investor would still maintain a risk on stance but perhaps take some of the risk where conviction is lowest and reallocate it to a part of the market where you really have conviction about where returns are going to be strongest."
Reiman, in discussing BlackRock's 2018 mid-year Global Investment Outlook, said that given all the geopolitical fatigue, the worst thing an investor could do right now is put their portfolio in cash and ballast and wait it out.
"That to me would be a mistake," he said, adding that the company's global trade tensions geopolitical risk monitor is fairly elevated, suggesting the markets are already pretty worried and that missing out on equity opportunities would be a mistake.
He explained: "Look at many of the equity indices and they've kind of plateaued this year. It's still decent growth and really good earnings, meaning the markets have cheapened up, reflecting these worries."
Related stories:
Stung by rate hike? Advisor offers portfolio solutions
Minimizing portfolio risk amid macro uncertainty