Advisor gives his verdict on investment strategy as legalization finally arrives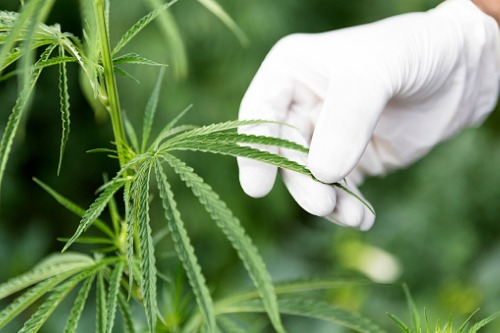 Canada's social landscape changed forever today with the legalization of recreational marijuana – but a leading advisor said the real investment opportunities remain south of the border.
Chad Larson, director and portfolio manager at MLD Wealth Management Group, Canaccord Genuity Wealth Management, said trading in US cannabis has made his clients "a lot of money".
Along with tech, he explained it's been the main player in a 10% sleeve allocated to growth stocks which have buoyed soft returns in other asset classes. Larson conceded there are risks but believes there is more "meat on the bone" to be had in the space.
He told WP that legalization is a positive for Canada, especially with the eyes of the world watching, but believes medical marijuana, pain management and more altruistic approaches to medicine will ultimately dominate the sector going forward, including the CBD wellness market.
Weed growers don't interest Larson as an investment opportunity and neither do Canadian LPs who don't have full vertical integration or a strategy to expand internationally. The US, however, gets his attention.
He said: "The legal US cannabis industry is experiencing rapid growth. The liberalizing of American attitudes towards consumption translates into state level legislation – we are seeing illicit sales converting into state markets.
"We and our clients are focusing on consumer product goods, the CPG segment, because this will be a war over brands. No one cares how much barley and hops Budweiser grow but they care how much beer is sold because the margin is the brand."
He added: "I couldn't care less about anybody growing weed again – especially in Canada. I believe it's going to be a high-volume, low-margin business over time. It's farming, and farming is a great business but they don't deserve 50x multiples. [But] we are all forecasting huge demand growth, which I believe will be there."
Larson said the attribution to the sector from an overall wealth management strategy is incredibly high. Typically, he said, a client's basket might feature 10 names at 0.5% each; 5% of the overall portfolio that has tripled this year.
He believes the marijuana stock pendulum will eventually swing too far, meaning it's important to keep a sense of perspective.
He said: "We won't be in it forever. I figure I will be exiting the space late into 2020 as numbers start becoming real because we are valuing the sector two years out from where we might be – that's dangerous. People are inherently greedier than they are realistic.
"There's a reason why the US government sells two trillion dollars of lottery tickets a year; people are not rational. That being said, I'm not going to sit on the sidelines when a once-in-a-career type of opportunity opens up. This is not inventing the internet – we didn't know how to monetise that but cannabis has been around forever."