But in many cases, the results of investigations will not be shared with the Canadian public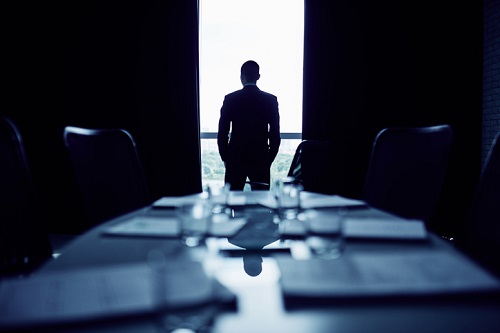 Following a nine-month investigation into their sales culture and possible "mis-selling" of products in Canada's Big Six banks, the Financial Consumer Agency of Canada (FCAC) said it has plans to prepare reports outlining its findings — but no plans to share them with the public.
The investigation has already resulted in a 24-page report concluding that banks have not taken sufficient steps to prevent mis-selling — selling people products they don't need or can't afford, usually on the basis of incomplete, unclear or misleading information.
"However, the study also didn't find evidence of widespread mis-selling by banks — a finding some bank employees have said is disheartening," reported CBC News.
Speaking to members of Parliament on Monday, FCAC Commissioner Lucie Tedesco said the investigation of BMO, CIBC, National Bank, RBC, Scotiabank, and TD was the "most significant" initiative in the agency's history. Looking into 4,500 complaints, it conducted interviews with more than 600 employees, reviews of hours of phone centre calls, and an examination of over 100,000 pages of bank documents.
"We will work to ensure that the necessary changes to mitigate the risks identified in the report are implemented," she said, noting FCAC plans to prepare separate reports on its findings for each of the six banks. However, there are no plans to share the reports with the Canadian public, though officials said the results of some investigations may be published on the agency's website.
"[T]he agency has no plans to let complainants know if their complaints weren't investigated, or if they were investigated and weren't found to be grounded," CBC News said.
According to Tedesco, banks can improve their complaint-handling processes by capturing more information about first-level complaints — around 95% of complaints are resolved at the first level, she said — to identify emerging problems. She also noted certain "problematic" products, including creditor insurance marketed by banks.
"This product might be good in some circumstances but it is often sold without the appropriate explanation as to how it works or its products and services, and sometimes people think they are getting it for free," she said.
"For us, they cross the line when they don't obtain the consumer's express consent to purchasing this product and … if they don't provide the level of disclosure that is required by the regulation and the legislation."
Aside from preparing the reports, Tedesco said the FCAC plans to use "mystery shoppers" to uncover more about what goes on in banks. It also plans to do risk profiles of each bank, and will step up scrutiny for the ones that are at greater risk of breaking consumer protection rules.
Related stories:
IIROC enforcement proposals under fire
'Big Six incentive culture to blame for FCAC slap down'