Industry insider has CSA reservations but backs regulator over proposal not to ban fee model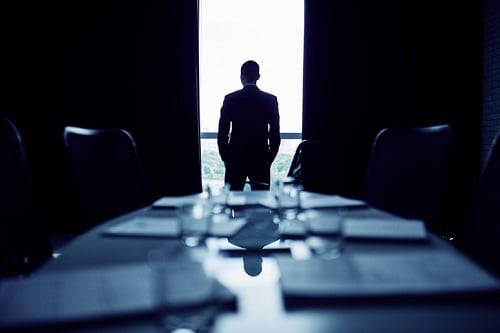 The accusation that the CSA's reluctance to blanket ban embedded commission will harm investors is "absolutely untrue", according to a veteran advisor.
David Little, director, senior investment advisor, Little Wealth Management Group, was critical of elements in the regulator's report on industry reforms, including its vagueness and insistence on proficiency qualifications that differ from industry body to body.
However, he welcomed the ban on deferred sales charges and said that the CSA is right to propose the continuation of embedded commissions, albeit with improved guidelines around suitability and harmonized "best interest" standards.
Little's comments come after the CSA's long-awaited paper drew criticism from the likes of portfolio manager John De Goey and The Globe and Mail's Rob Carrick, who both said the proposals fell well short of what was needed to ensure clients come first and are not subjected to inherent bias with regards to fees. Both felt embedded commissions should have been banned.
However, a frustrated Little said their reasons simply do not ring true.
"I have never had a client in 34 years walk into my office and say I'm upset that you're getting paid to do what you're doing," he said. "I've never had that and the regulators and the people who are trying to get commission removed, they're not the clientele we deal with.
"I am the only person that puts a credit on a client's balance sheet and yet I'm the only person that is being constantly bombarded that I don't justify my job."
Little said the removal of these commissions would hurt only the clients, adding that banks have no interest in anyone with under $1 million. He believes that such a move would have also put off young people entering the profession, which already has an average age of someone approaching retirement.
He said: "How do I run my office, pay my rent, pay my overhead, pay my staff, still have some left over for me to justify what I do and provide services to a client when I don't get paid for it?
"And if you look at the demographics of the industry, you can see that not a lot of people are looking at this industry as a place for a viable long-time career because every time they make money, people are saying they shouldn't be able to.
"That's the biggest misconception; people saying you are harming people by getting paid. You don't get paid by the client so it has no impact on the client whatsoever."
Little did reserve praise for the elimination of DSCs and said he was one of the first advisors, when his firm was Dundee, to go fee-based back in 2003. He added, however, that how the regulators tie low loads and flat fees will be something to watch in the future.
"I've been a big proponent of the flat fee because there's a conflict of interest. I don't disagree with the regulators.