Only a minority of respondents did not agree that DSCs are a fair way to compensate financial advisors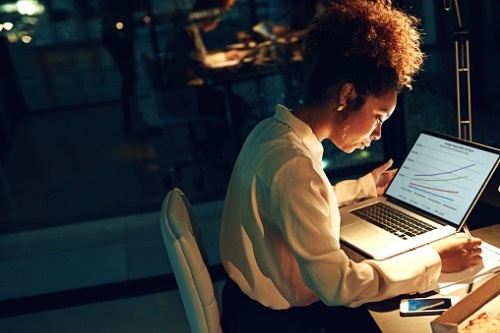 Over the past several years, the entire advice industry has been divided over the question of whether deferred sales charges (DSCs) should be an option to compensate advisors. Some argue that eliminating it would create an advice gap for lower-net-worth Canadians, while others argue that funds with DSCs open investors to a range of possible abuses and undesirable outcomes.
New research may provide more clarity on the issue. In its 2018 Canadian Investor Survey conducted on behalf of AGF Investments, Toronto-based consultancy firm the Gandalf Group asked 1,102 Canadian investors for their thoughts with respect to advice services, investment services, mutual-fund sales purchase options, and fees.
The survey found that 66% of investors were very satisfied with their advisors, and just over 30% were moderately or somewhat satisfied. More specifically, 59% said they were satisfied with how their advisors help their clients be disciplined to reach their financial goals, 67% said their advisors played an important part in encouraging them to start investing, and 61% were very satisfied with their range of investment options.
A significant portion of the study was devoted to assessing investors' experience with and attitudes toward sales charges associated with mutual funds. Even though 82% of respondents said they currently own mutual funds, 54% said they'd heard little or nothing about DSCs prior to the survey.
"This is likely due to the limited market of funds with a DSC: only a minority recalled having ever invested in a DSC fund and even more said they have never invested in one," the report said.
Based on the survey's description of DSCs and what respondents knew about them, 62% agreed that they are an acceptable way to compensate financial advisors for the services and sales they provide to investors; 20% said they are unacceptable. DSCs were more likely to be acceptable among investors who remembered purchasing a fund with a DSC (74%) and those who recalled actually paying a DSC (84%).
Among all responding investors, a majority strongly or somewhat agreed that DSCs are:
A good option for those who want to get started without paying up-front fees and commissions (74%)
A good option for those who plan on holding funds as long-term investments (74%)
A compensation option that advisors should be able to offer investors (68%)
A fair way for investors to be compensated (64%)
Similar to other types of fees and commissions FAs might charge clients (10%)
Something that investors in funds with such charges are usually aware of (56%)
An option that causes investors to stay too long in a fund that's not right for them (52%)
When it came to fees, more investors were very satisfied with what they pay their advisors in fees (39%) than those who felt the same about what they pay related to trading activities (32%) or to fund companies (31%). And when given a forced choice on fee structures, more said they would prefer fees charged annually as a percentage of assets (40%), than those who preferred a fee based on the amount of time, advice, or transactions provided by their advisors (35%).