Senior PM at asset manager, which has a large physician client base, explains significant changes to portfolio construction and strategic allocation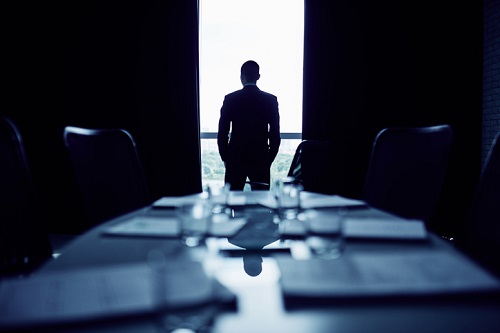 MD Financial Management has unveiled a major shift in its strategic allocation and announced fee savings for clients of $6 million.
Craig Maddock, vice president of investment management and senior portfolio manager, told WP that the portfolio shake-up was a couple of years in the making, and has resulted in the firm reducing its home bias and moving to a more international, US and emerging markets equity mix.
Maddock, who is responsible for more than $21 billion in assets in the company's proprietary mutual funds and pools, said there were a number of catalysts that drove the changes for the company, which has more than 100,000 physician clients across Canada.
These included changes to the corporation tax rules, and an increase in passive and alternative investments, including true private vehicles like private equity and real estate.
He said: "With all those considered, the normal framework of delivering strategic asset allocation just really wasn't suitable for the evolution we were going for, so we needed a better way to construct portfolios to give our clients more choice and access all these options.
"This ranges from if they want to be passive, or blend active and passive, or use liquid alternatives or true alternatives."
He added that MD has different price points for clients across its platforms, including a "best-in-class" discount offering, a robo-advisor solution, face-to-face advice and a private counsel business. "With all these different options and touch points for our clients for how they might want to get advice from us, we needed a portfolio framework that really satisfies that."
Being able to customise the portfolio to suit the needs of physicians was crucial, especially with their complex tax and financial planning needs. Reducing the home bias is designed to increase portfolio robustness and find that optimal sweet spot of diversification and risk-adjusted returns.
Maddock said: "Building all the different combinations of solutions has enabled us to come up with a much better outcome - better risk-adjusted returns at portfolio level, fund enhancements and then working with Scotiabank to lower fees. Those three things together mean it's a great day for MD clients."
The portfolio manager puts the cost-saving down to Scotiabank's $2.6 billion acquisition of MD last year, which some feared would dilute its position as a specialist in dealing with physicians' finances.
Maddock, however, told WP that by leveraging Scotiabank's scale, partnerships and investment capabilities it will reduce annual management fees for its clients by about $6 million. This has been made possible, in part, by transitioning some advisors and adding Jarislowsky Fraser Ltd and 1832 Asset Management to the roster.
The savings on its fund-to-fund platform range from 2 basis points up to 10bps at an average of about 5bps. Last year, it cut fees by about $10 million for its private investment counsel clients. Maddock said the scenario is a win-win and one they would be stupid not to take advantage of.
He said: "If clients want a lower price solution, we absolutely have that. For those clients who want advice, we have that.
"If you think of physicians – and we've been doing this for 50 years – we know that their situations ultimately become more complex; that's why we have 300 advisors coast-to-coast giving high-touch advice.
"Most will eventually move to that platform because their lives become more complex. They are better off spending their time and energy practising medicine and earning a decent income and relying on the financial professionals to help them make decisions."
MD also announced changes to its fixed-income strategy because of the low interest rate environment and what they expect going forward. In its private investment counsel portfolios, it previously managed a long bond pool and a long-short blended pool mandate. These have been moved to a universe mandate and a short mandate respectively, along with some product redesign and changed weightings.