Strategies designed to give investors more choice and to capitalize on a market segment that has considerable room to grow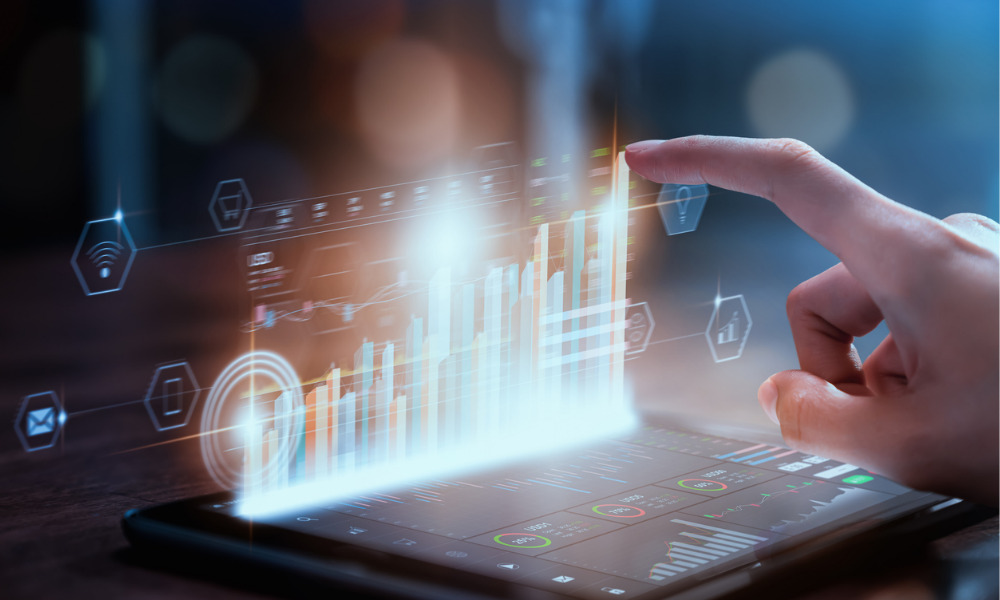 Manulife Investment Management (MIM) has launched three ETF segregated funds it believes will prove attractive to fee-sensitive clients and provide advisors with more tools in their portfolio toolbox.
Building on the success of its suite of actively managed Manulife Smart ETFs, Manulife has leveraged these strategies on the segregated fund platform in a move designed to give investors more choice and capitalize on an area that has considerable room to grow.
Kristina Pappas, Head of Product Development, Guaranteed Investment Products, told WP: "With changing demographics, we're seeing that many clients are more fee conscious and they're looking for lower-cost options. Adding ETFs to some of our segregated fund contracts provides lower-cost investment options that can help clients meet their financial goals.
"It also provides advisors with access to this market segment – some currently don't have that access. This ultimately gives them more choice and flexibility in helping their clients."
Offering one fixed income and two dividend funds, Manulife is the first Canadian financial institution to offer single-asset category ETFs in a segregated fund contract. They are available in the Manulife Private Investment Pools (MPIP) – MPIP Segregated Pools and Manulife GIF Select InvestmentPlus contracts. While the Manulife Smart Corporate Bond ETF seg fund aims to help investors earn income while preserving capital, the Manulife Smart Dividend ETF and Manulife Smart U.S. Dividend ETF segregated funds target a steady income through dividends.
The single-asset focus, added Pappas, allows advisors to tailor their exposure to fit each client's unique needs. By focusing on a specific market area, whether dividend-paying companies or corporate bonds, advisors can use them as building blocks in constructing a client portfolio. She explained: "Some portfolio solutions might have a 60-40 allocation but depending on the client profile, an advisor might determine that 70-30 is more appropriate. It's not always a one-size fits all with a portfolio solution. This gives them the ability to customize, and it's backed by the strength our portfolio management teams."
ETFs account for around $753 million1 of the total $165 billion in seg fund assets in Canada but it's an area that's growing fast. On top of this, Pappas said Manulife was able to "sharpen its pencils to hit a very compelling price point". The management expense ratios for the MPIP segregated pools product range from 1.57% (corporate bond) to 2.14% (U.S. dividend), while on the InvestmentPlus side, the range is 1.96% to 2.5%2.
She added: "We believe that combining Manulife's strong-performing ETFs with the benefits of a segregated fund contract provides clients with more choice and flexibility to help them achieve their financial goals. We're really excited about this new offer and we think it's really going to resonate with clients and advisors."
1 Source: Investor Economics, Insurance Advisory Service, Canada Special Feature, April 2021
2 Please visit manulifeim.ca/smart for full details of MERs and fund codes.
Sponsored by Manulife Investment Management, as of September 2021.
The commentary in this publication is for general information only and should not be considered investment or tax advice to any party. Individuals should seek the advice of professionals to ensure that any action taken with respect to this information is appropriate to their specific situation.
Manulife Investment Management is a trade name of The Manufacturers Life Insurance Company. The Manufacturers Life Insurance Company (Manulife) is the issuer of Manulife Investment Management contracts containing segregated funds and the guarantor of any guarantee provisions therein. Any amount that is allocated to a segregated fund is invested at the risk of the contractholder and may increase or decrease in value. For information on guarantees, fees and expenses that may apply to segregated funds, please read the information folder, contract and Fund Facts of the segregated funds.