After severe across-the-board losses in February, 19 out of 44 fund indices reported positive returns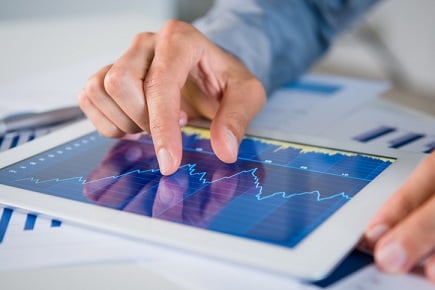 A declining loonie was a blessing for Canadians investing in foreign equity funds in the first quarter, according to preliminary data released by Morningstar Research.
Looking across its 44 Morningstar Canada Fund Indices, the firm had increases in 19 categories, with eight rising by at least 1%.
The Greater China Equity category showed the best performance with a 4.1% increase; its 8.7% January growth was offset by losses of 2.5% and 1.7% in February and March, respectively. "Fund returns in that category were heavily influenced by currency effects, with the Canadian dollar depreciating 6% against the Chinese renminbi and 2.3% against the Hong Kong dollar over the quarter," Morningstar said.
The other fund indices that focused on Asia/Pacific region stocks also did well in the first quarter. Asia Pacific Equity and Asia Pacific ex-Japan Equity both increased by 2.7% over the period, while Emerging Markets Equity advanced 3.7%.
Stock markets across the pond went down over the first quarter, with the UK's FTSE 100, Germany's DAX Index and France's CAC dropping 8.4%, 6.4% and 2.7%, respectively. But the declines were counterbalanced by the loonie's depreciation of 5.1% against the euro and 6.3% against the UK pound. With that, the Morningstar European Equity Fund Index kept its toes in positive territory with a 0.2% gain.
The same story developed for the US Equity Fund index: while the S&P 500 ended the first three months of 2018 down by 0.8%, the Canadian dollar's 2.7% decline against the greenback translated into a 1.1% gain for the average US equity fund.
But not all categories with foreign equity exposure ended up in the black. The North American Equity Index fell 2.8%, while the Global Infrastructure Equity Index declined by 3.3%. All balanced fund categories, from Global Fixed Income Balanced (-0.4%) to Canadian Equity Balanced (-3.4%), wound up in negative territory.
Because of the declines suffered by Canada's S&P/TSX Composite Index, the Morningstar Canadian Equity Fund Index decreased by 4.4%. A March rebound in the energy sector wasn't enough to compensate for steep February losses in energy, financial services and basic materials. This was reflected in the quarter's worst-performing indices: Precious Metals Equity (declined by 5.7%), Natural Resources Equity (declined 6.1%) and Energy Equity (declined 6.7%).
Among Morningstar's Canada-focused fund indices, the strongest performance came from the Canadian Inflation-Protected Fixed Income category, which posted a 1.2% gain. At the other end of the spectrum, the Canadian Dividend & Income Equity index ended the quarter with a loss of 4.8%.
Related stories: