Portfolio manager studies Governor's language in wake of latest interest rate hike?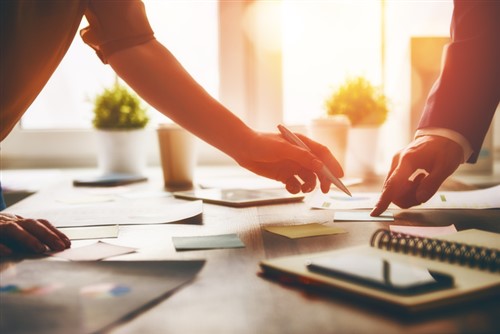 Deciphering Stephen Poloz's coded statements on interest rates is a game in itself but his latest comments suggest more unpredictability, according to a portfolio manager.
The Bank of Canada, as expected, last week raised interest rates 25 basis points for the third time this year, bringing the benchmark rate to 1.75%.
Derek Massey, head of portfolio management at HSBC Global Asset Management Canada, is factoring in two more hikes next year but he said there were clues in Governor Poloz's choice of language.
He highlighted the omission of the word "gradual" from his traditional explanation, which has set the tone for further rate increases. Keeping pace with the US Federal Reserve's more aggressive hiking policy is likely on Poloz's mind, said Massey.
"But he's really got to watch housing as well I think – he can't do it too quickly to choke off housing but I think probably we'll see a little quicker pace for the first half of next year and then see how it plays out."
Of bigger concern to the markets, said Massey, speaking to WP after presenting to staff and investors at a HSBC Jade lunch in Toronto, was Poloz's suggestion about not providing as much guidance going forward and how that may do people a disservice.
Massey said this creates shocks in the markets, recalling when he cut rates two years ago after the previous month's narrative had been how the Bank was going to be increasing rates.
He said: "He's becoming a little more unpredictable. By taking 'gradual' away it helps us in a way but by toning down the guidance, I think it's going to be a little more unpredictable. I think the term to use is more 'data dependent'. He really hammered home on his communicating about housing and personal spending.
"We understand the personal household debt levels are still quite high; we want to be able to manage that. We don't want to put anyone in a really bad spot."
Massey said that concerns over housing and how stretched people are should anchor any decisions over rates and believes the stress test is a positive thing and important to alleviate the marginal buyer.
With the news this week that GDP has increased at 2.5% and the recent removal of trade headwinds, he added that Canada remains in a "sweet spot" for investors right now.
He said: "With Nafta removed, which was the headwind for companies who didn't want to hire the next worker, and the numbers that came out of the GDP [data] given we've had Nafta and all the worries and headwinds that are there, I think there can be still be a bit of a boost to the economy."
However, Canada remains a balancing act between the Bank's normalization policy, housing and household debt concerns versus good economic numbers and the, so far, signposted rate hikes.
Which way will it go next? When the answer is foggy, Massey said price is the optimum word for investors.
He said: "When you're at that level where you don't know where you are going to go, you really have to be price conscious. You want to make sure you are paying the right price for an investment, so the fact that the TSX composite is trading at such low levels on P/E ratio means you can have some confidence there is some stability being this low.
"We didn't experience this robust growth out of the US equity market. We have some solid Canadian companies that can continue to do well. Now we've removed these headwinds they might even be able to do a little better and we may see that price appreciation appear in the TSX composite – we think that gap can be narrowed with the US."